CURRENT STATUS ON NCRTD ROUTES:
Effective January 9th, 2021, NCRTD routes will operate by either one of the following: 
NORMAL SCHEDULE, NO RESERVATION REQUIRED: Route operating according to normal schedule. Seating remains limited.
RESERVATION REQUIRED: Route operating according to schedule, but passengers must reserve a seat at least 24 hours in advance by calling 866-206-0754 ext. 2.
DEMAND SERVICE: Passengers may reserve a ride from any stop on the route to any stop on the route within the service hours. Passengers must reserve a ride at least 24 hours in advance by calling 866-206-0754 ext. 2.
TO VIEW THE CURRENT STATUS OF EACH ROUTE DURING COVID-19 (CLICK HERE)
Demand service allows riders to call and schedule a trip being picked up and dropped-off at established RTD bus stops. Riders are asked to limit trips to only those that are essential. Face coverings are required to ride and must remain on for the duration of the trip. Seating on vehicles are limited due to social distancing and groups of five or less.
For the latest information on routes and to schedule service riders are asked to call 505-629-4725 ext. 2, or toll-free 866-206-0754 ext. 2.
Service on District routes were suspended Monday, November 16 after three employees based in the RTD Taos facility had tested positive for coronavirus. Some of these positive employees had interacted with employees from the Española facility. To guarantee proper safety measures were taken, while taking extra precautions to ensure the health and safety of all passengers and employees, services were placed on hold. All employees in Taos, as well as Santa Fe, Española and Chama were tested and quarantined resulting in no additional positive results.
Alerts will be issued as routes resume full service and updates, as they occur, can be found at the District website RidetheBlueBus.com
TO VIEW THE CURRENT STATUS OF EACH ROUTE DURING COVID-19 (CLICK HERE)
FACE COVERINGS WILL CONTINUE TO BE MANDATORY IN ORDER TO BOARD THE BUS. ALSO, SEATING WILL BE LIMITED DUE TO SOCIAL DISTANCING AND THE STATE ORDER RESTRICTING GROUPS TO FIVE OR LESS.
WE CONTINUE TO REVIEW AND MODIFY ROUTES TO OPERATE AT THEIR MOST EFFICIENT. SOME ROUTES CONTINUE TO OPERATE AS NORMAL WHILE OTHERS REQUIRE A RESERVATION AND SOME HAVE BEEN CONVERTED TO A DEMAND REQUEST SERVICE. THERE ARE TWO ROUTES THAT ARE TEMPORARILY SUSPENDED AND THE 341 TSV GREEN AND 380 NIGHT RIDER WILL NOT OPERATE THIS SEASON.  PLEASE REFER TO YOUR ROUTE NUMBER BELOW FOR THE LATEST INFORMATION.
400 LOS ALAMOS – DEMAND SERVICE 6AM-6PM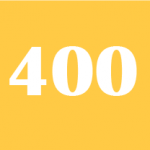 Improved midday service times with connection to Santa Fe route at Cities of Gold Park & Ride. Additional stops within Los Alamos on Trinity Dr. at Diamond Dr., 7th St, and East Dr. at Airport Rd. Now servicing San Ildefonso Pueblo. 400 Los Alamos serves Los Alamos, Pojoaque, Santa Clara Pueblo, San Ildefonso, and Española Transit Center.