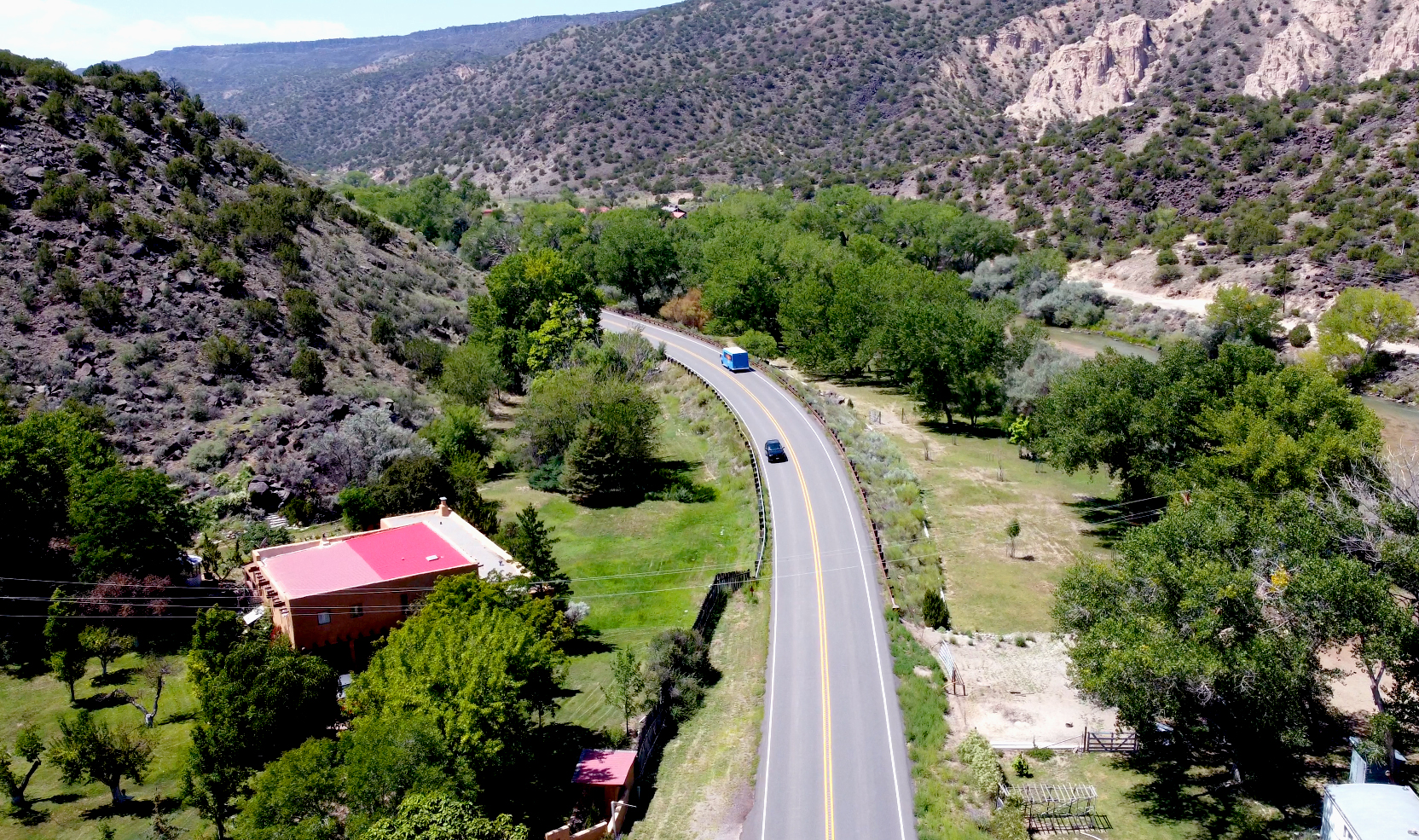 EMAIL & TEXT (SMS) NOTIFICATIONS
Consider this your direct line to RTD news and service updates. By signing up for our free email or text message (SMS) alerts, you will receive rider alerts, along with other pertinent information directly to your email or text message inbox. Sign up for the topics that interest you, including:
Rider Alerts (changes to routes/schedules and other important notices)
Public Announcements (boarding meetings, vendor bidding opportunities, etc.)
HOW TO SIGN UP
To register to receive alerts, you will need a valid email address and/or cell phone number. Start by visiting the Blue Bus Tracker and choosing Sign Up for an Account. Once you have verified your account, fill out your personal information and begin choosing from the variety of alert options available. Now you will be able to receive notifications regarding public announcements and route-specific information. You can also change your alert subscriptions or delete your account at any time.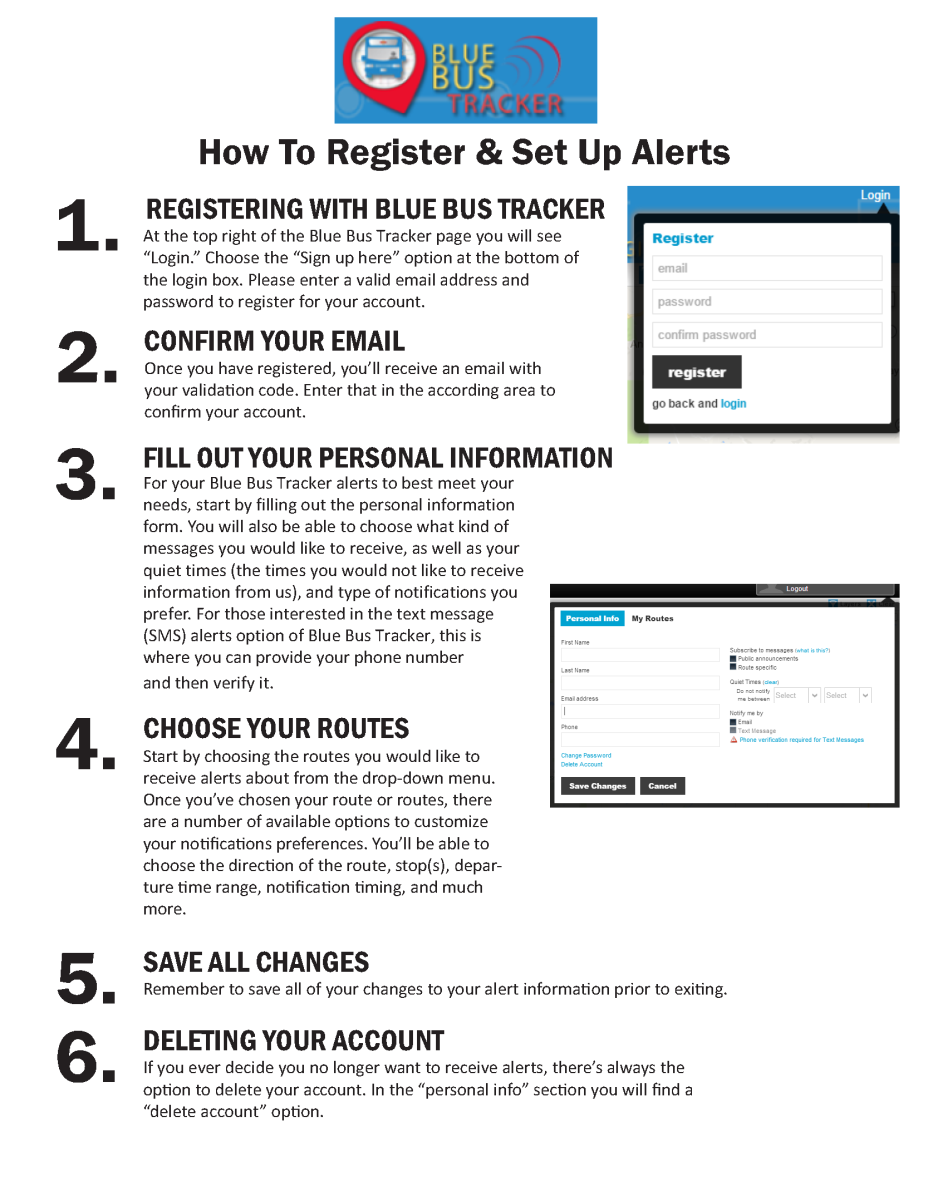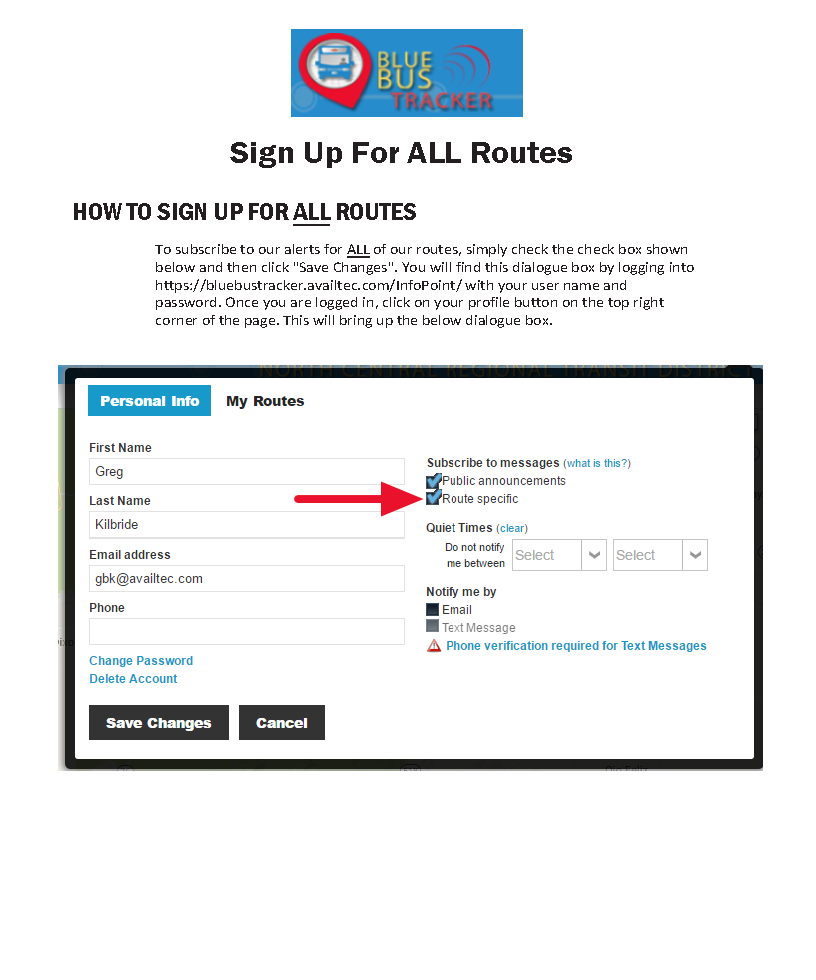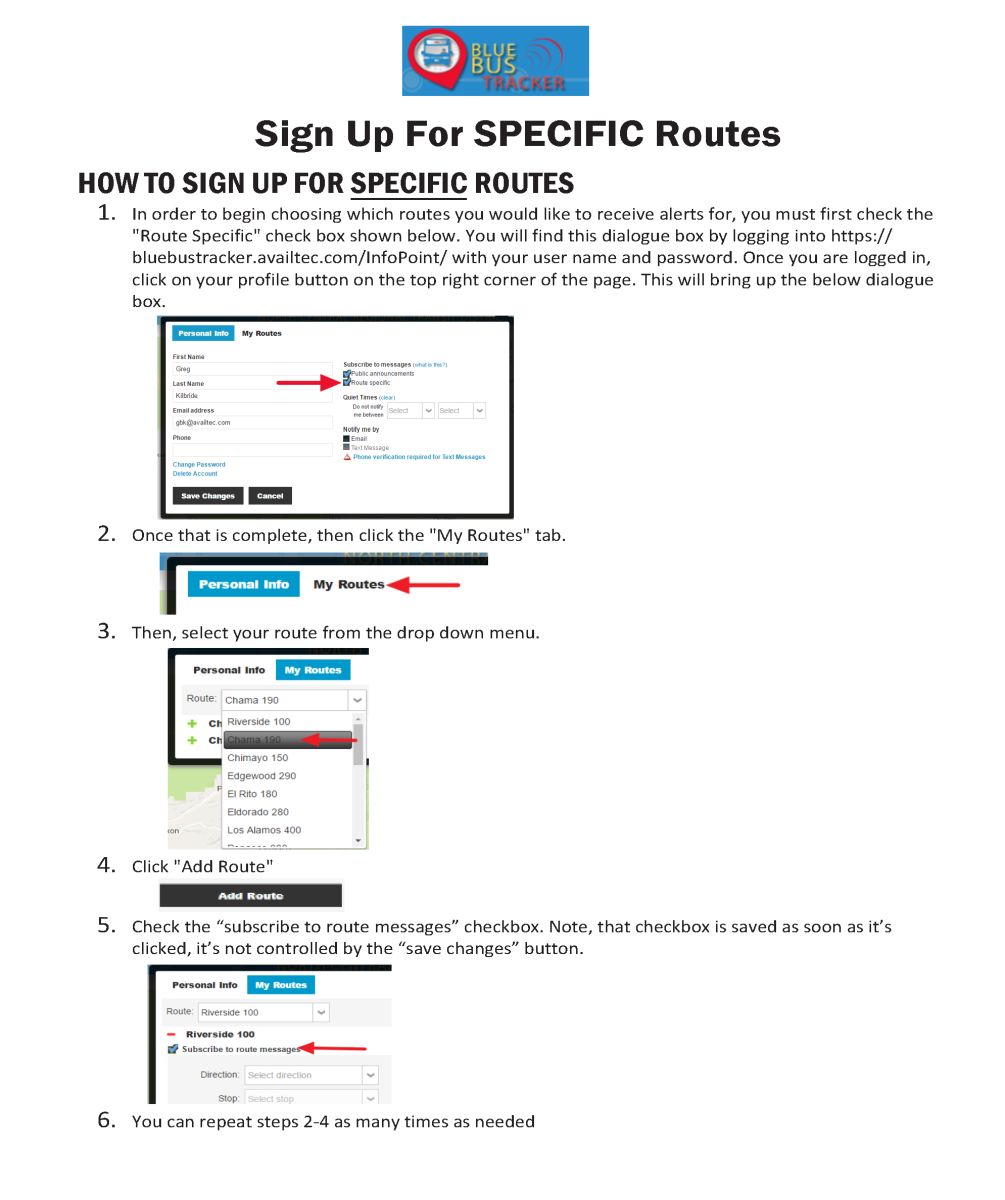 WE RESPECT YOUR PRIVACY
NCRTD will not sell, lease, or otherwise distribute or disclose your email address to outside parties unless required by law.
Customers who subscribe to this service agree that use is at the customer's sole risk and expense and without liability on the part of NCRTD.
The customer is responsible for any mobile phone service data charges for email service. Please note that mobile phone customers may not be able to receive email in some geographical areas or with some service providers. To reliably find out the status of NCRTD service, call 866.206.0754