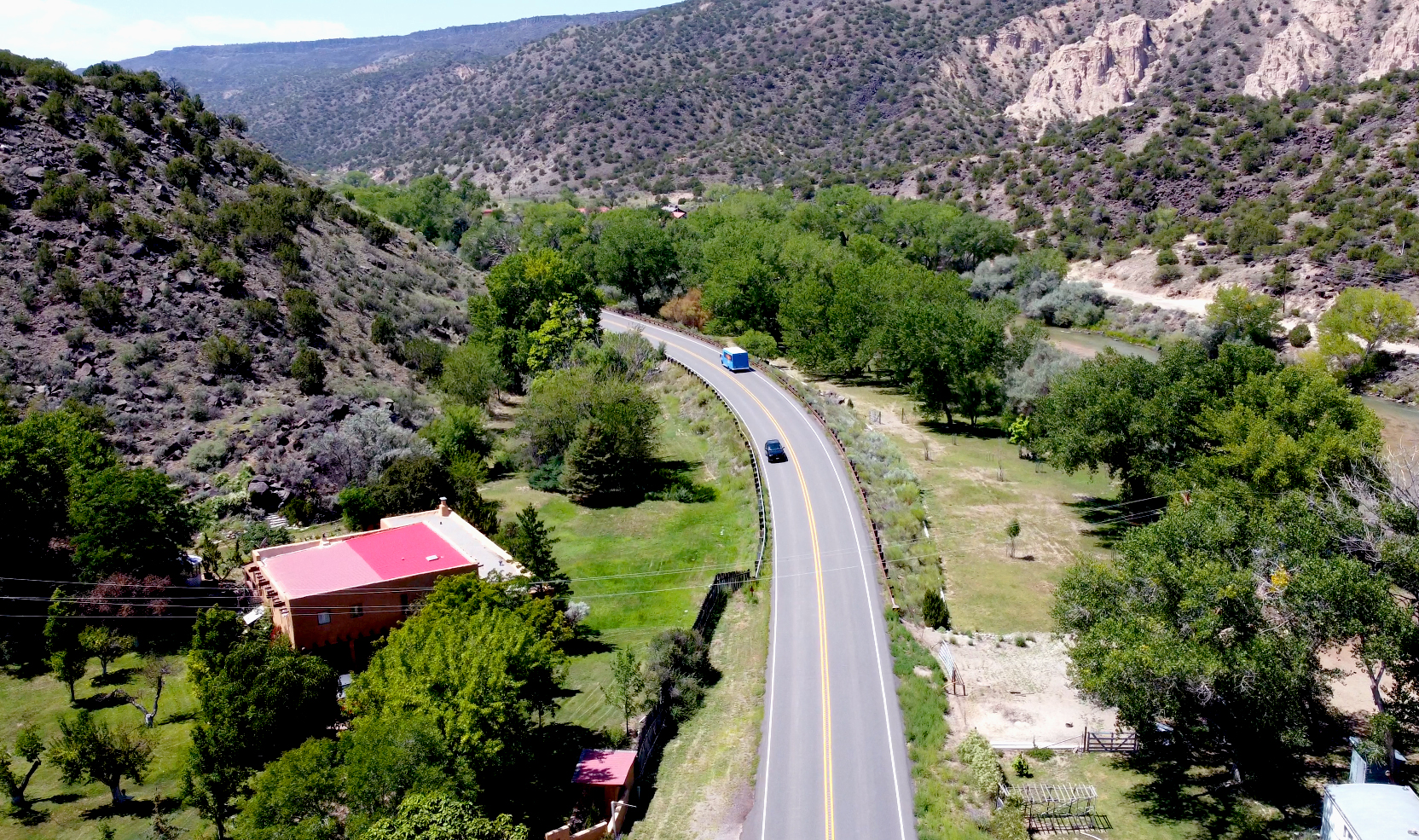 CURRENT STATUS ON NCRTD ROUTES:
NOTE ON DEMAND SERVICE:
Passengers whose route is currently operating on a temporary Demand may reserve a ride FROM any designated stop on the route TO any designated stop on the route within the service hours. Passengers must reserve a ride at least 24 hours in advance by calling 505-629-4725 ext. 1.
Please refer to the ROUTES section to determine the latest information on your route.
NCRTD STATEMENT ON MEASURES IN RESPONSE TO COVID-19:
North Central Regional Transit District's RTD Blue Buses provide vital transportation services within north central New Mexico. The District respects that people may be feeling anxiety and concern about the safety of public transit in the regards to COVID-19; we take this very seriously. We continue to clean and disinfect our vehicles daily and regularly utilize a disinfecting fogger. Our top priorities are to continue service to the public, and to keep them and our employees healthy and safe. Thank you for partnering with us to help prevent the spread of any germs and flu. The District asks that anyone experiencing flu symptoms refrain from boarding our vehicles. Thank you for partnering with us to help keep our community safe.
FACE COVERINGS ARE ENCOURAGED. 
Bus Service
NCRTD is accessible to persons with disabilities.  Buses are equipped with lifts or ramps that enable persons in wheelchairs or persons who cannot step onto the bus to ride, have priority seating for persons with disabilities, and use automated announcements for stops and destinations.  Operators are trained to assist riders use lifts and ramps, secure wheelchairs, provide information on destinations served, and announce any stop you request.
ADA Paratransit Service
ADA Paratransit Service is a service for persons whose disability prevents them using riding fixed-route buses in Española.  The service operates the same days and hours within ¾ of a mile of our routes.  Click HERE to view and print the ADA paratransit guidelines. Click HERE to download and print the application form.
Other Accessibility Features
You may travel with your respirator, concentrator, and portable oxygen.  Service animals are welcome onboard buses and vans and in our facilities.  They must be kept under the control of the passenger at all times.  Public information is available in alternative formats upon request.
Reasonable Modification
Passengers with disabilities may request modifications to current service procedures to access the service.  To make a request, please call us at 866-206-0754 or email us HERE.  Please submit requests at least the day before the trip.  NCRTD will not charge additional fees for passengers requiring reasonable modifications.
ADA Complaints
If you have a complaint about the accessibility of our service or believe you have been discriminated against because of your disability, you can file a complaint.  Click HERE for the complaints procedures and form.  Please provide all facts and circumstances surrounding your issue or complaint so we can fully investigate the incident.  If you are unable to complete a written complaint due to a disability or if information is needed in another language, we can assist you.  Please contact us at 866-206-0754 or email us HERE.
Si tiene una queja sobre la accesibilidad de nuestro servicio o cree que ha sido discriminado debido a su discapacidad, puede presentar una queja.  Haga clic
aquí
para conocer los procedimientos de quejas y el formulario.  Proporcione todos los hechos y circunstancias que rodean su problema o queja para que podamos investigar completamente el incidente.  Si no puede completar una queja por escrito debido a una discapacidad o si se necesita información en otro idioma, podemos ayudarle.  Comuníquese con nosotros al 866-206-0754 o envíenos un correo electrónico
 

AQUI.