Find Your Route
Select an area from the
panel to get started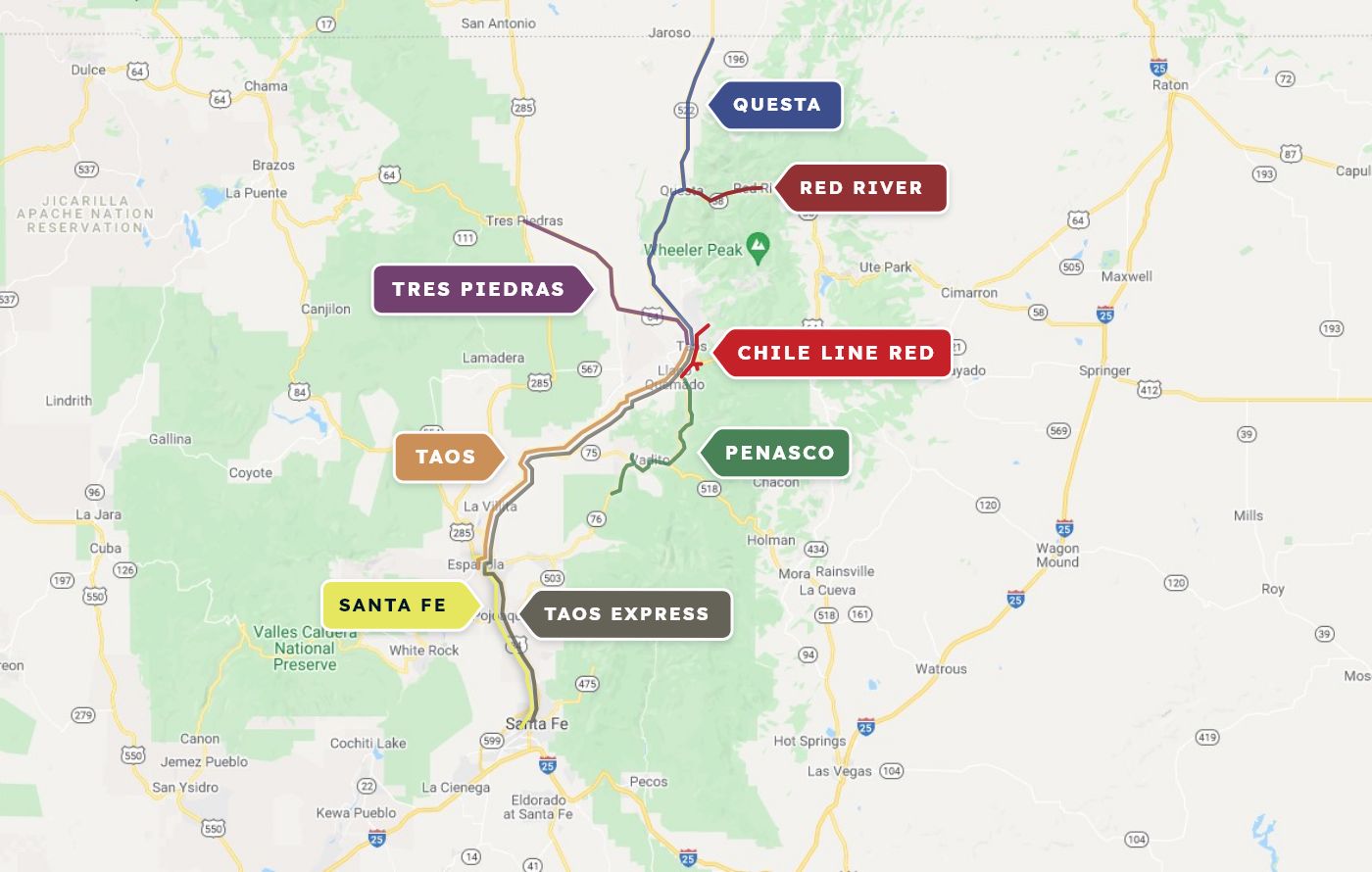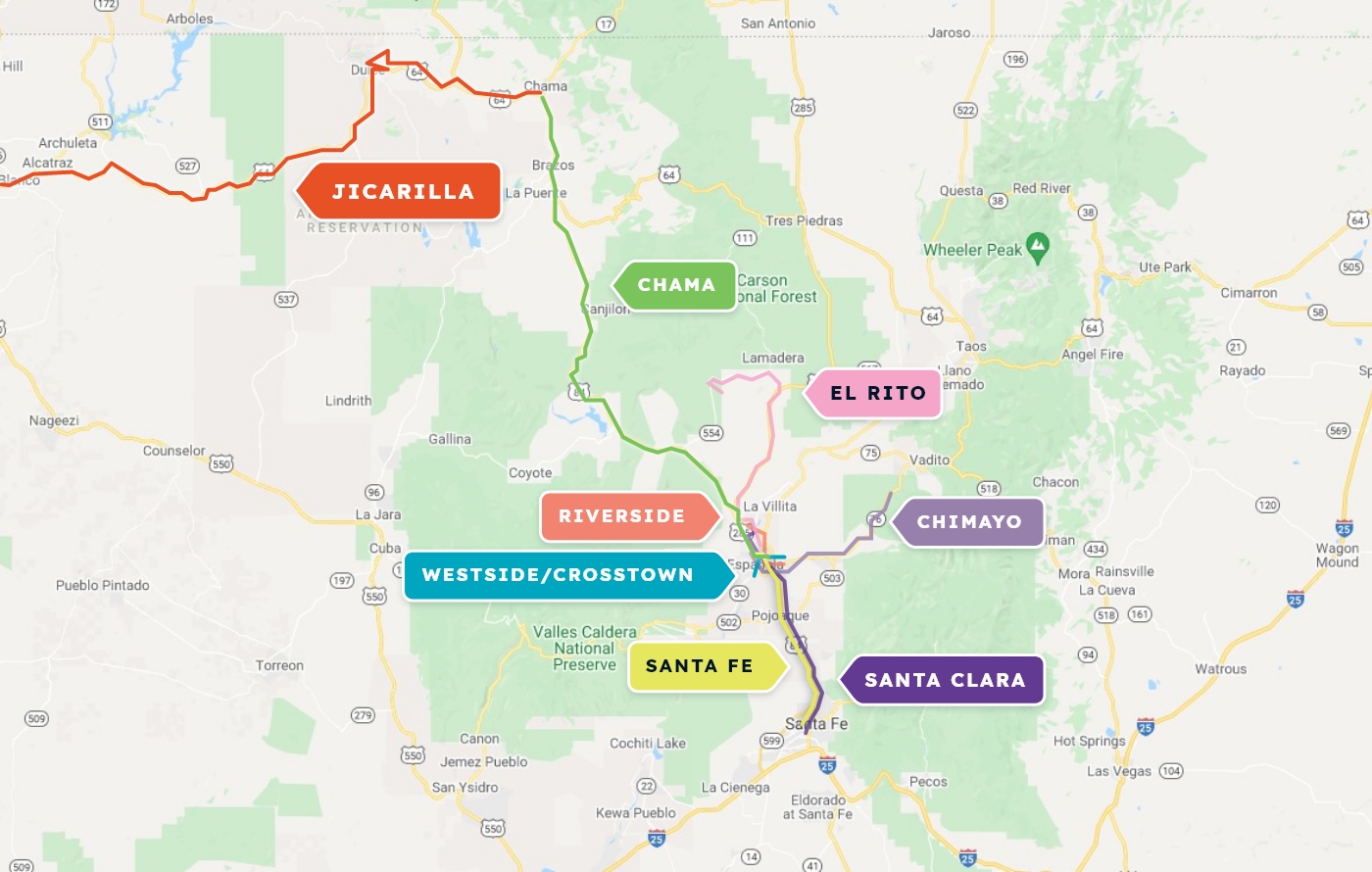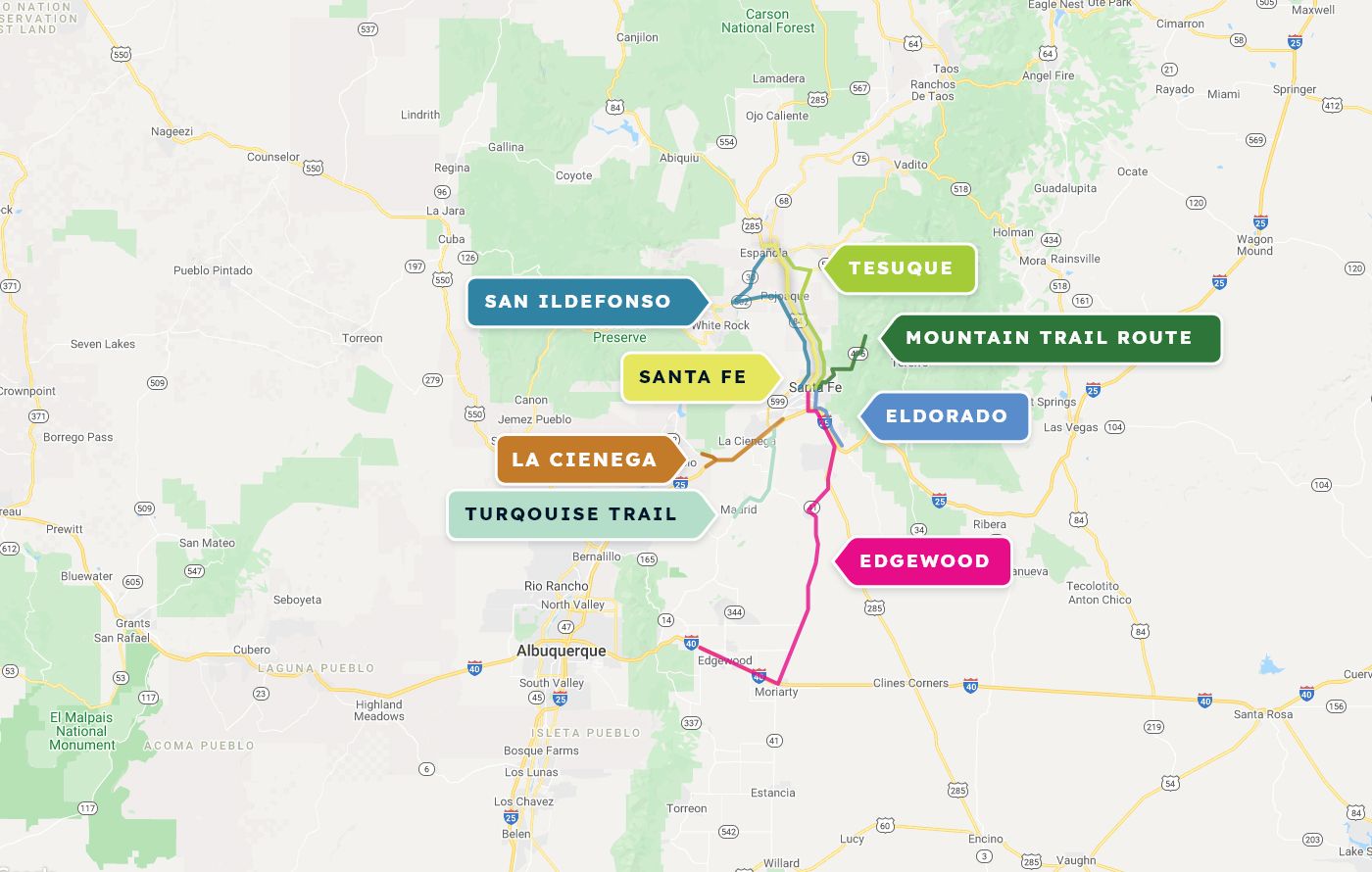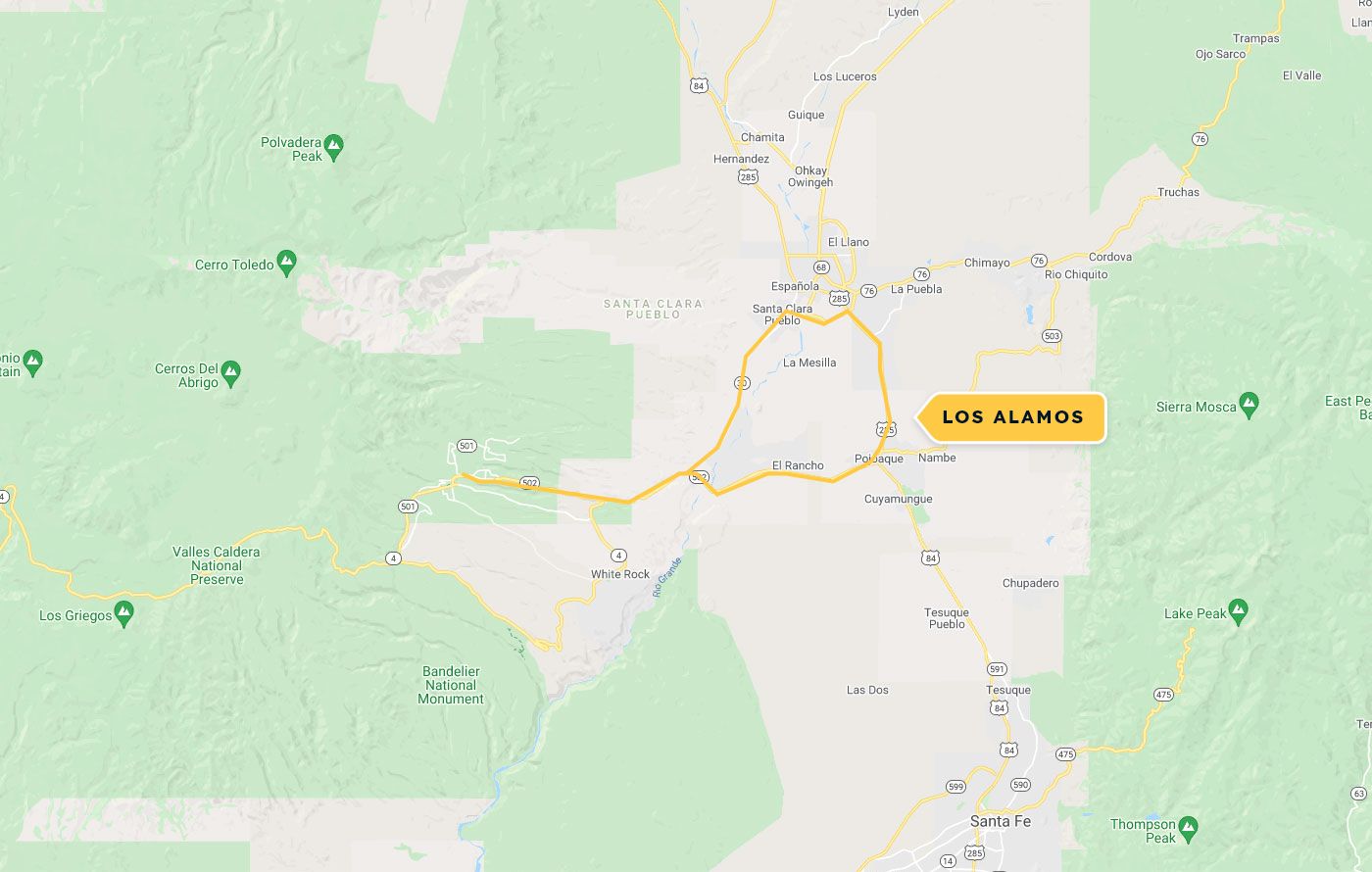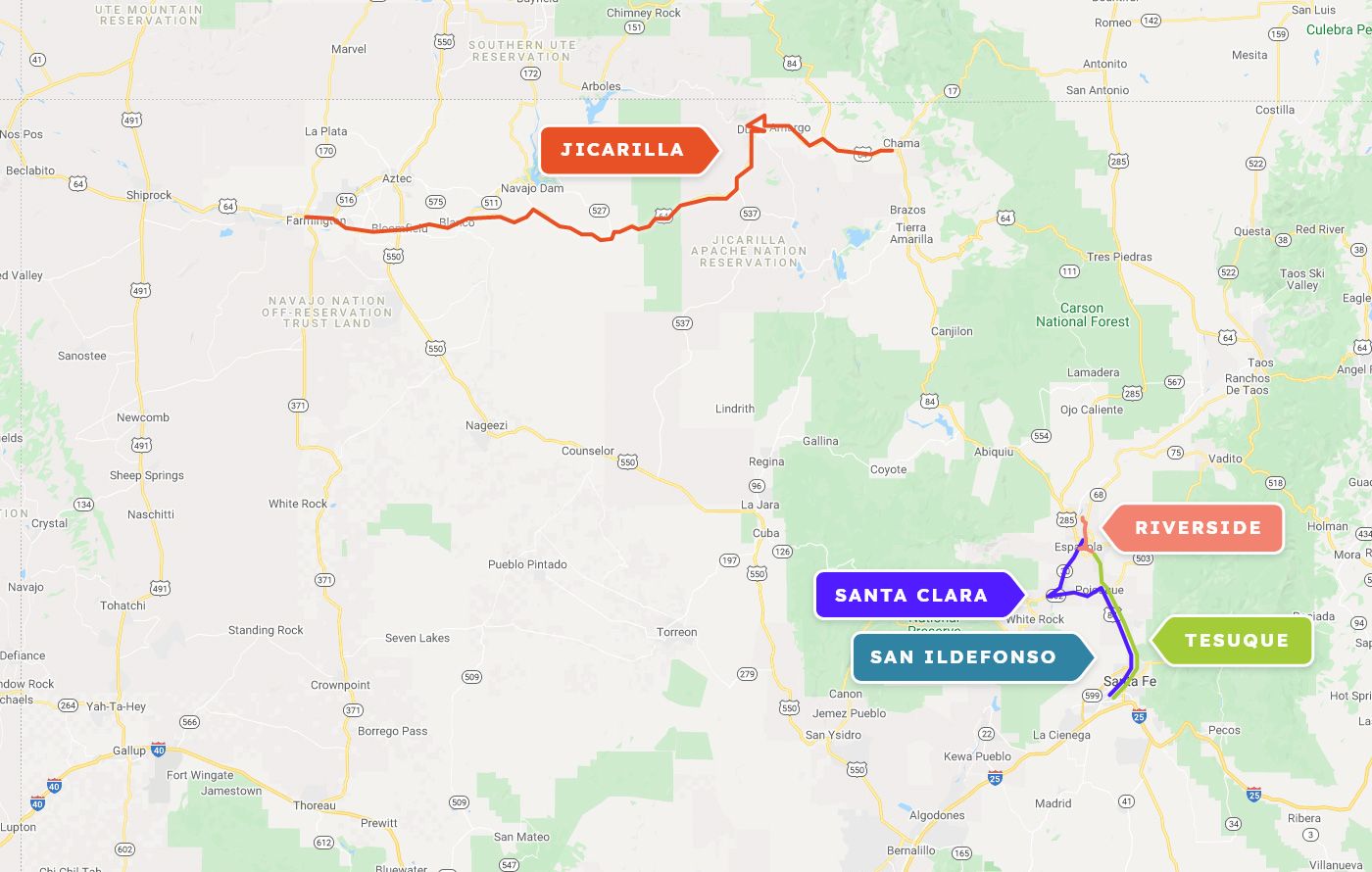 Thanksgiving Holiday Closure
The North Central RTD will not be in service Thursday, November 23 & Friday November, 24th in observance of the Thanksgiving Day holiday. 
The 255 Mountain Trail route will continue to operate on its regular schedule.
170 Jicarilla Suspension
The 170 Jicarilla route will be suspended from Novemeber 20th to November 22nd.
810 Mora Suspension
The 810 Mora route will be suspended until further notice.
The District is actively recruiting and will advise as service on the routes are reinstated.
For more information, please read our press release.
290 Edgewood Suspension
The North Central RTD 290 Edgewood Route will be suspended on the following dates:
October 18th- 27th
October 30th – November 1st
November 8th
November 14th- 15th
We apologize for any inconvience this may cause
Fall 2023 Service Changes
A series of Blue Bus route and schedule modifications occurred on Saturday, Oct. 14, 2023. Changes include 340 Chile Line, 275 Turquoise Trail, and renaming of 270 NM-599 Station.