The North Central Regional Transit District (NCRTD) launch expanded demand and paratransit operations in northern Santa Fe County and areas surrounding the Town of Taos beginning Monday, January 25.
In Española, demand service is currently offered within a 15-mile radius from the Española Transit Center (on Paseo de Oñate), within Rio Arriba County only. This now allows the District to service sections of Santa Fe County within that 15-mile radius as well. That will now expand the service to communities such as Chimayo, La Puebla, El Valle de Arroyo Seco, La Mesilla, Pueblo de San Ildefonso, Pojoaque and El Rancho.
In Taos, the Chile Ride paratransit and demand service will offer rides within a 2 mile service area from the 340 Chile Red route, expanding the service from the current 0.75 miles. Additional communities to be served will now include El Prado, Talpa, Ranchito, Llano Quemado, Cañon and expanded areas within Taos Pueblo.
Demand service allows riders to call and schedule a curb to curb, home to destination ride within the designated service area between the hours of 6:00 AM and 6:00 PM. ADA complementary Paratransit service is provided to individuals who have been qualified with an assessed disability, are unable to independently ride a bus, get on or off a bus, or get to and from a bus stop. Reservations must be made 24 hours in advance and are on a first come, first served basis.
The increased services are part of a New Mexico Department of Transportation pilot program that seeks to improve mobility access in rural communities to benefit the elderly and children. It also seeks to provide transportation services to get people to treatment centers for substance use disorder and recovery and as a diversion from incarceration to help speed recovery process.
For more information, please visit RidetheBlueBus.com or call 505-629-4725 ext. 2, or toll-free 866-206-0754 ext. 2.
MANY NCRTD ROUTES NOW OPERATING ON REGULAR ROUTE SCHEDULES
Many North Central Regional Transit District RTD Blue Bus routes have begun to operate on their regular route schedules. Seating remains limited to provide social distance and adhere to groups of five or less. Please visit the routes section at RidetheBlueBus.com for the latest on all routes.
Face coverings are required to ride the Blue Bus and must remain on for the duration of one's trip. The NCRTD continues to take aggressive measures to clean and disinfect passenger vehicles daily. The District's top priority is to continue service to the public, and to keep them and our employees healthy and safe. The District asks that anyone experiencing flu symptoms refrain from boarding our vehicles.
For more information, please visit RidetheBlueBus.com or call 505-629-4725 ext. 2, or toll-free 866-206-0754 ext. 2.
FOR LATEST COVID-19 ROUTE MODIFICATIONS AND SUSPENSIONS
The seasonal RTD 341 TSV Green route between the Town of Taos and Taos Ski Valley will be suspended for the upcoming 2020/2021 winter season. The move also impacts the weekend evening service on the RTD 380 Night Rider route which will also be placed on hold this season. The service will resume for the 2021/2022 winter season.
FACE COVERINGS BECOME MANDATORY ON RTD BLUE BUSES MONDAY, MAY 18
We call it Blue Bus Tracker

Get real-time bus departure information for every NCRTD bus, on all routes in the transit system, and for every bus stop!

Use the System Map to find the route that travels where you want to go. make sure to know which direction you wish to travel.

The NCRTD "Blue Bus" is committed to providing a safe and comfortable experience.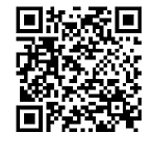 North Central Regional Transit District
Our Mission here is to provide safe, secure and effective public transportation within North Central New Mexico in order to enhance the quality of life of our citizens by providing mobility options and spur economic development throughout the region.