Find Your Route
Select an area from the
panel to get started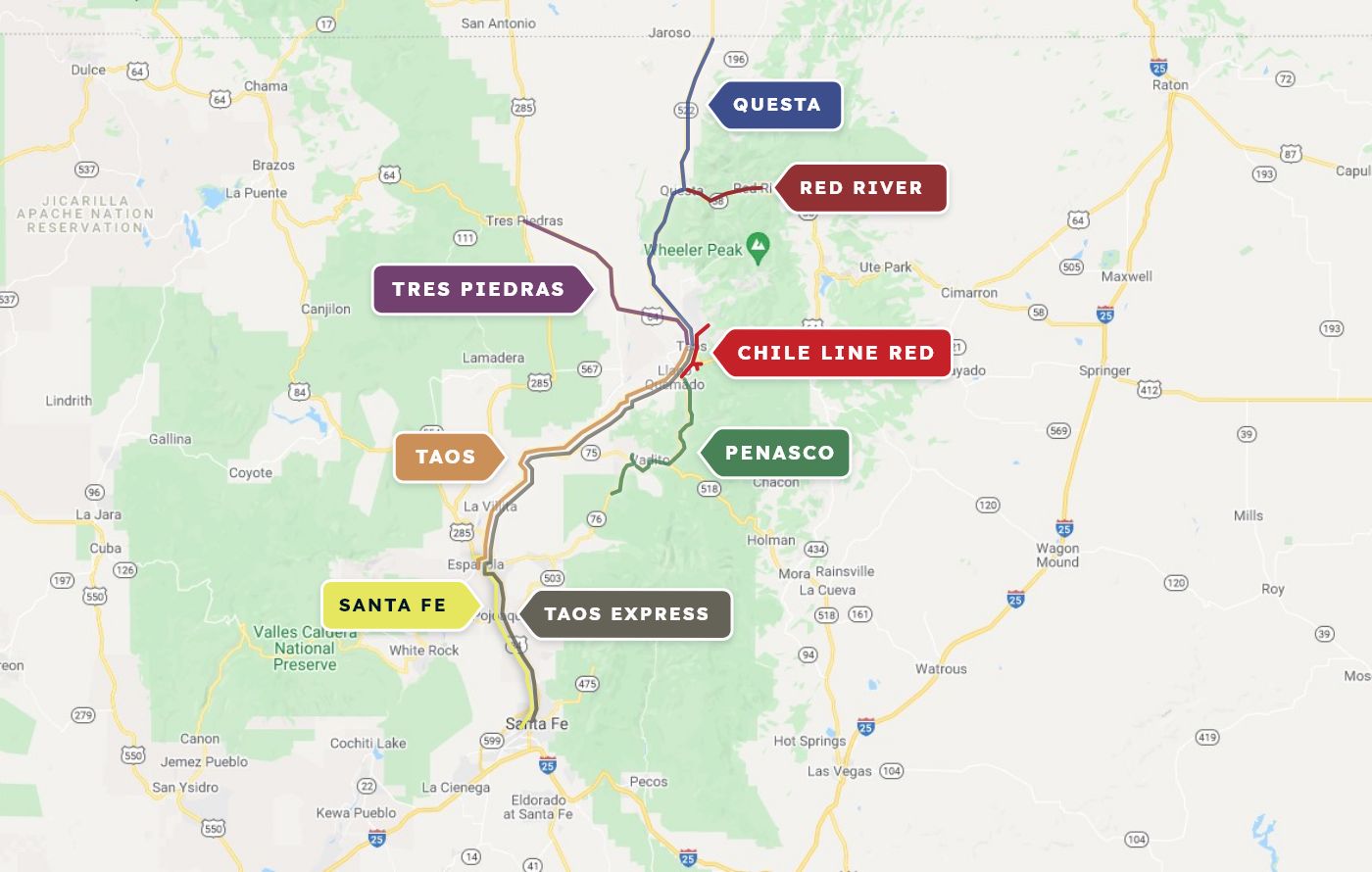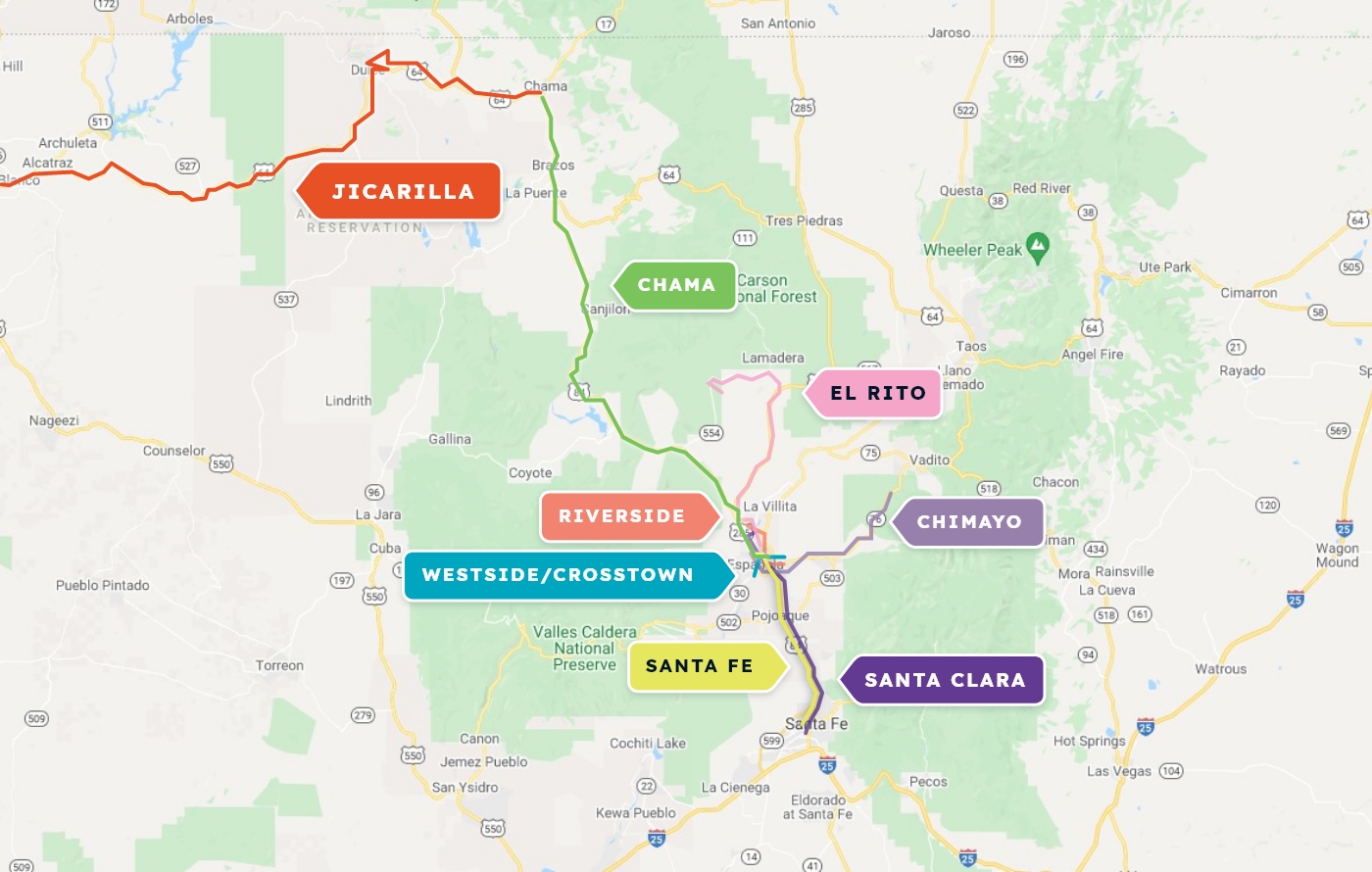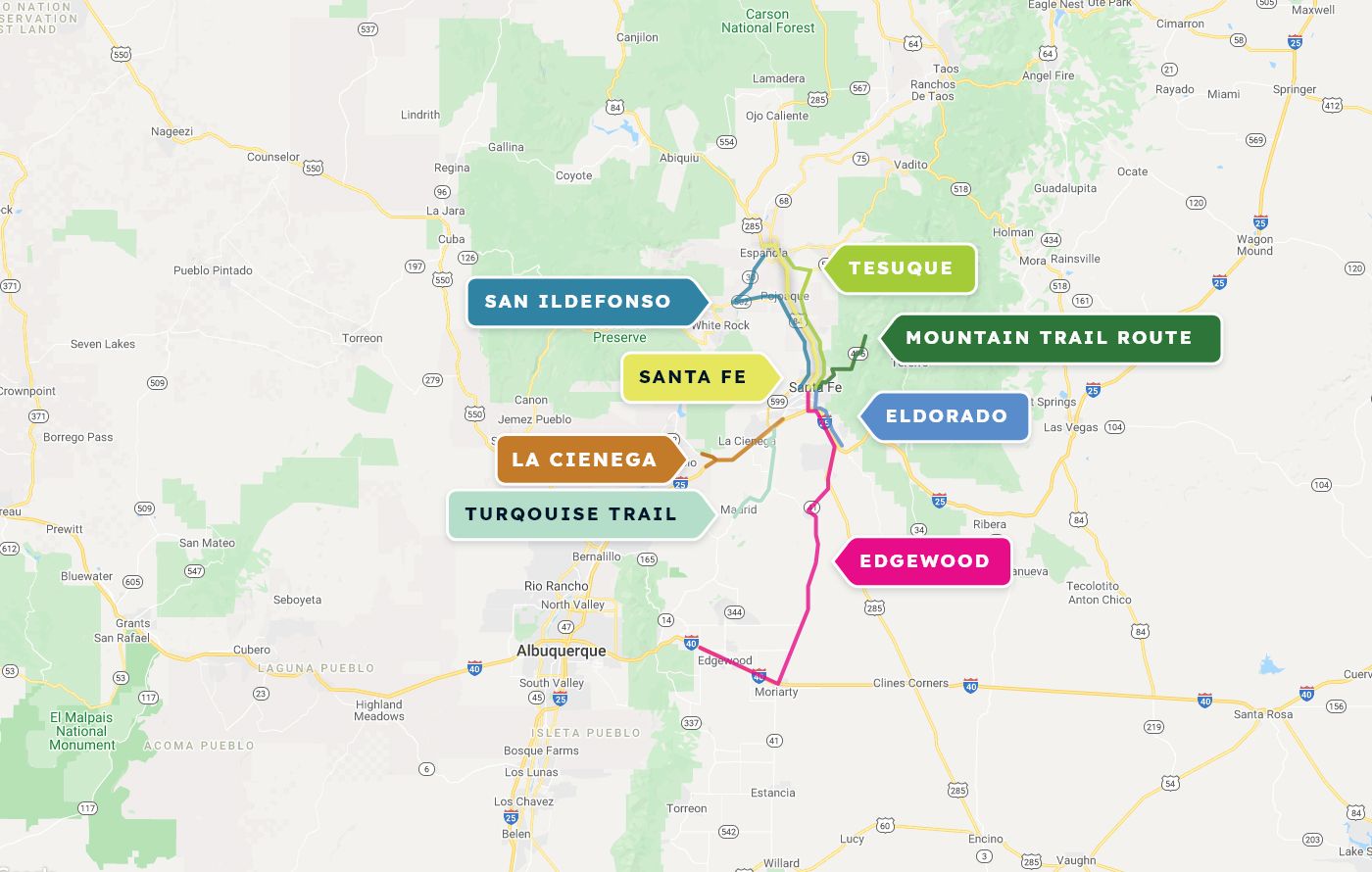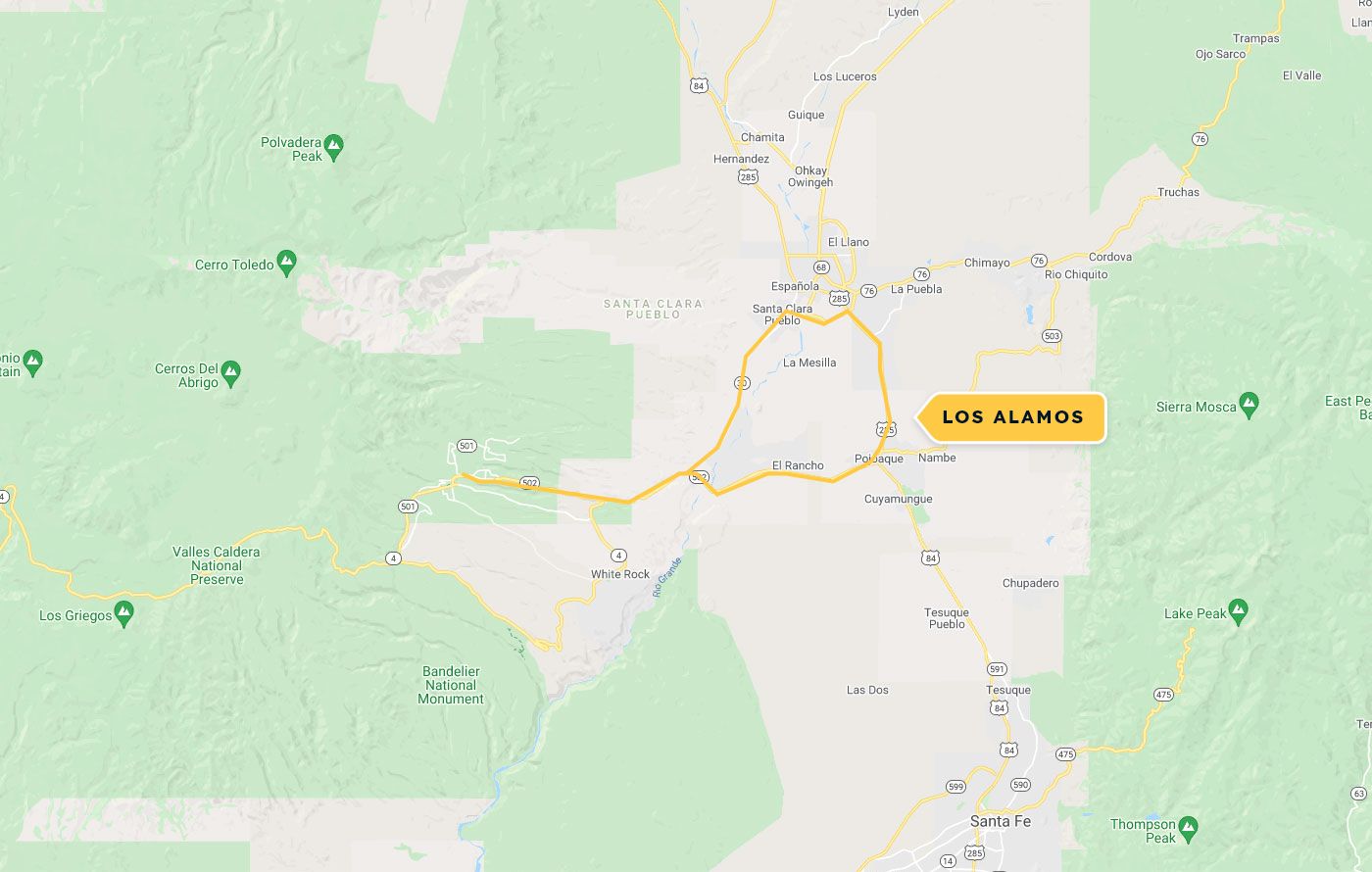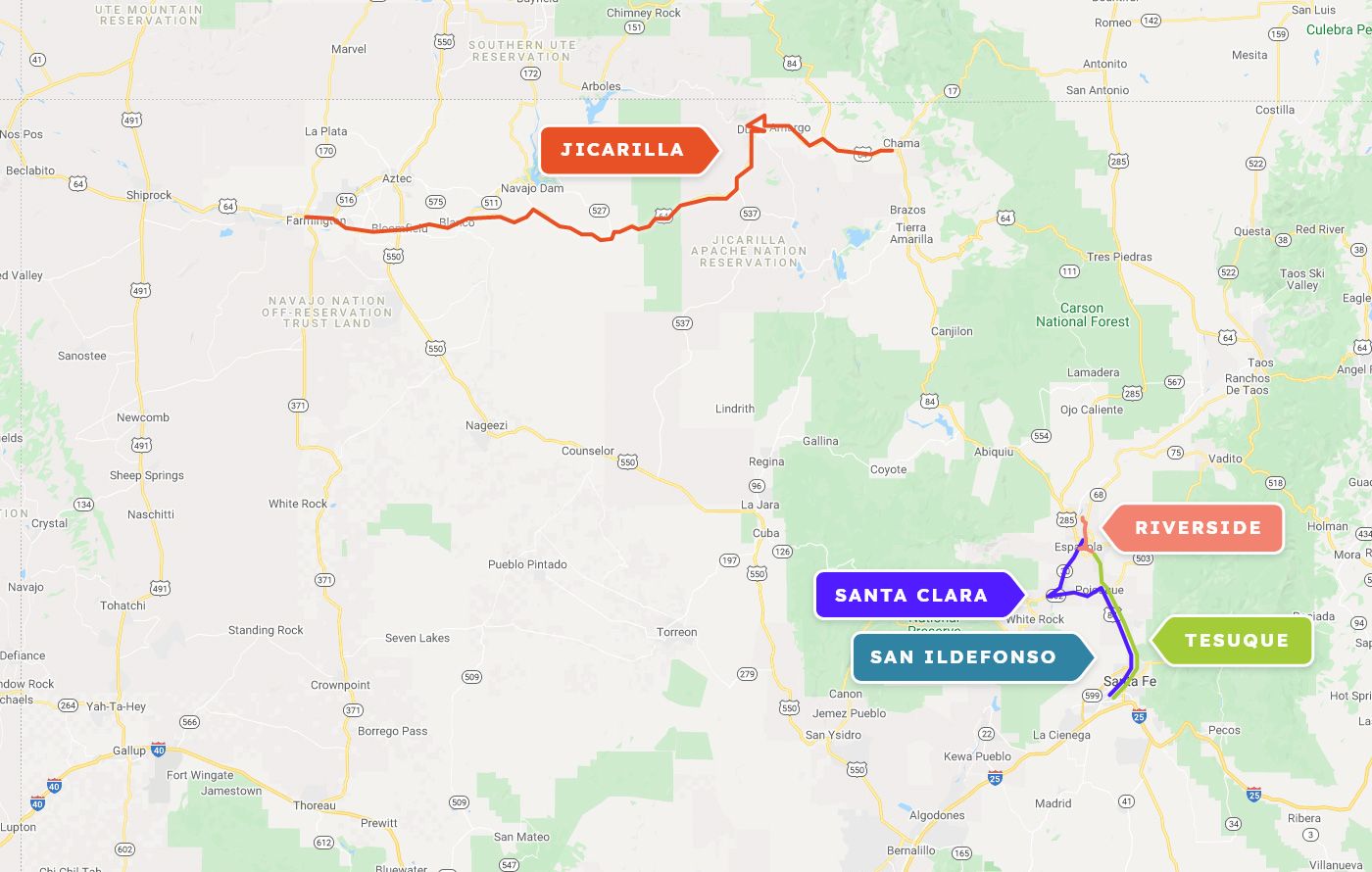 The next NCRTD board meeting is: Friday, August 6th, 2021 (no July meeting) at 9:00 AM. The meeting will be held virtually.
Zoom meeting login information to come.
340 Chile Line Red Route Stop Closures
Due to the Paseo del Pueblo Sur/NM Highway 68 road construction project, the following RTD bus stops will be closed until further notice:
Northbound: Paseo and Cruz Alta (Remax) and Paseo and Cervantes St.
Southbound: Paseo and Siler Rd. (Smith's), Paseo and Tewa St. (Centinel Bank) and Paseo and La Posta Rd. (Nusenda Credit Union)
Please utilize other stops along the route during this time.
Please call toll-free to 866-206-0754 ext. 2 or visit RidetheBlueBus.com for more information.
Thank You for Riding the RTD!
NCRTD Buses To Operate At Full Capacity Beginning July 6
Upon the re-opening of the State of New Mexico, RTD Blue Buses will eliminate capacity restrictions effective Tuesday, July 6. Additionally, reservations will no longer be mandatory on routes previously requiring them.
Federal law also requires passengers and drivers (with limited exceptions) to wear a properly fitting mask at all times while on-board. Social distancing is encouraged when possible.
The NCRTD will continue to take aggressive measures to clean and disinfect passenger vehicles and provide air circulation.
The North Central Regional Transit District provides fare-free bus service on 27 of 29 routes to a service area that encompasses over 10,000 square miles of north central New Mexico including the counties of Los Alamos, Rio Arriba, Santa Fe and Taos.
Many NCRTD Routes Now Operating On Regular Route Schedules
Many North Central Regional Transit District RTD Blue Bus routes have begun to operate on their regular route schedules. Seating remains limited to provide social distance and adhere to groups of five or less. Please visit the routes section at RidetheBlueBus.com for the latest on all routes.
Face coverings are required to ride the Blue Bus and must remain on for the duration of one's trip. The NCRTD continues to take aggressive measures to clean and disinfect passenger vehicles daily. The District's top priority is to continue service to the public, and to keep them and our employees healthy and safe. The District asks that anyone experiencing flu symptoms refrain from boarding our vehicles.
For more information, please visit RidetheBlueBus.com or call 505-629-4725 ext. 2, or toll-free 866-206-0754 ext. 2.
Latest COVID-19 Route Modifications And Suspensions
View the latest COVID-19 route modifications and suspensions
The seasonal RTD 341 TSV Green route between the Town of Taos and Taos Ski Valley will be suspended for the upcoming 2020/2021 winter season. The move also impacts the weekend evening service on the RTD 380 Night Rider route which will also be placed on hold this season. The service will resume for the 2021/2022 winter season.
FACE COVERINGS BECOME MANDATORY ON RTD BLUE BUSES MONDAY, MAY 18