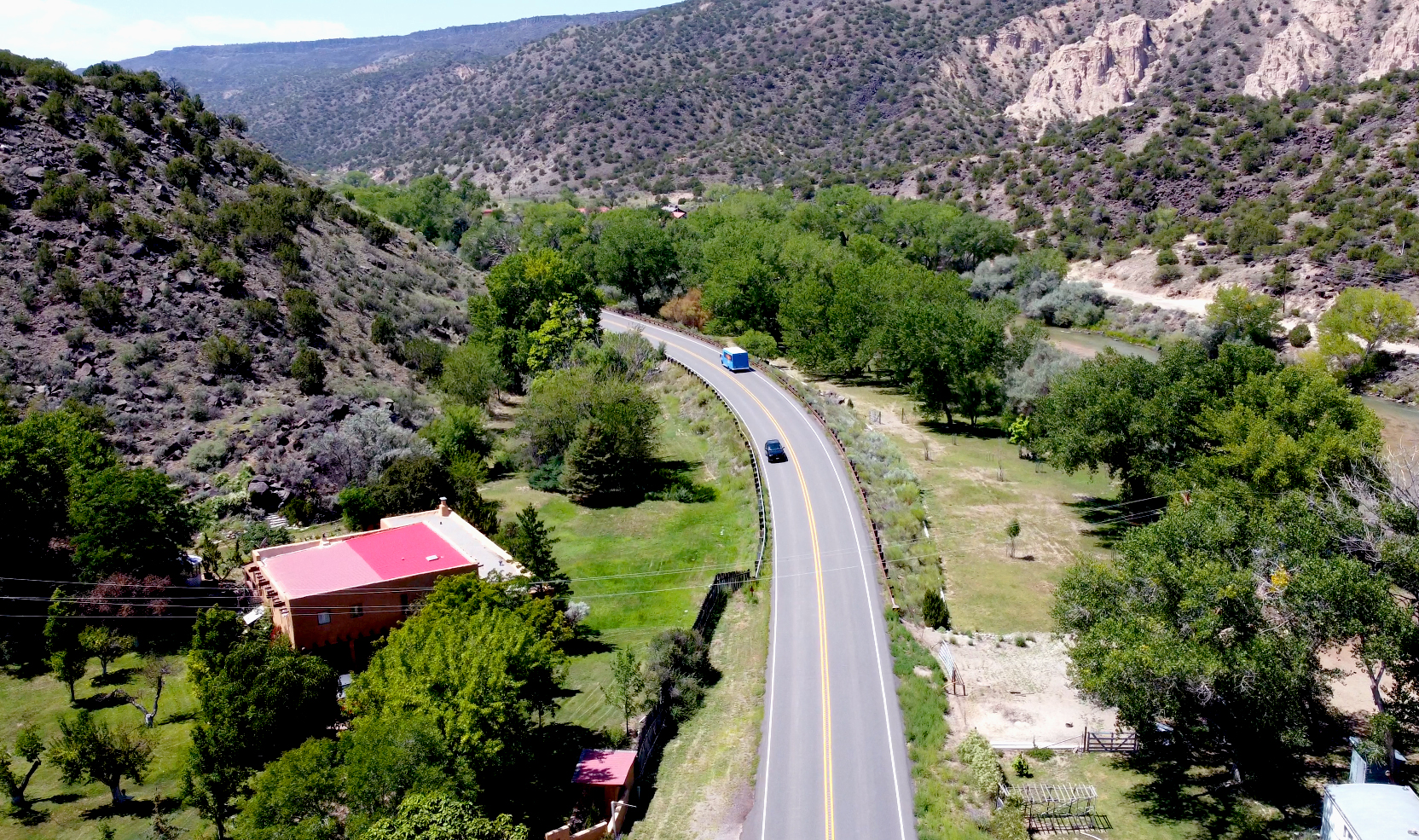 CURRENT STATUS ON NCRTD ROUTES:
NOTE ON DEMAND SERVICE:
Passengers whose route is currently operating on a temporary Demand may reserve a ride FROM any designated stop on the route TO any designated stop on the route within the service hours. Passengers must reserve a ride at least 24 hours in advance by calling 505-629-4725 ext. 1.
Please refer to the ROUTES section to determine the latest information on your route.
NCRTD STATEMENT ON MEASURES IN RESPONSE TO COVID-19:
North Central Regional Transit District's RTD Blue Buses provide vital transportation services within north central New Mexico. The District respects that people may be feeling anxiety and concern about the safety of public transit in the regards to COVID-19; we take this very seriously. We continue to clean and disinfect our vehicles daily and regularly utilize a disinfecting fogger. Our top priorities are to continue service to the public, and to keep them and our employees healthy and safe. Thank you for partnering with us to help prevent the spread of any germs and flu. The District asks that anyone experiencing flu symptoms refrain from boarding our vehicles. Thank you for partnering with us to help keep our community safe.
FACE COVERINGS ARE ENCOURAGED. 
DISADVANTAGED BUSINESS ENTERPRISE (DBE) INFORMATION AND RESOURCES
The United States Department of Transportation (U.S. DOT)'s DBE regulations require state and local transportation agencies that receive U.S. DOT financial assistance to create and implement a DBE program and establish goals for the participation of disadvantaged entrepreneurs. The U.S. DOT defines DBEs as "for-profit small business concerns where socially and economically disadvantaged individuals own at least a 51% interest and also control management and daily business operations. African Americans, Hispanics, Native Americans, Asian-Pacific and Subcontinent Asian Americans, and women are presumed to be socially and economically disadvantaged." To participate in the DBE program, a small business owned and controlled by socially and economically disadvantaged individuals must receive DBE certification from the relevant state.
The U.S. DOT's DBE regulations are intended to "level the playing field by providing small businesses owned and controlled by socially and economically disadvantaged individuals a fair opportunity to compete for federally funded transportation contracts." NCRTD is committed to meeting DOT's DBE requirements and supporting DBEs, and therefore continually strives to improve its DBE Program.
NCRTD's goal for DBE participation in federally assisted contracts for Fiscal Years 2021 to 2024 1.59%.
The full NCRTD DBE Program is accessible here: NCRTD DBE Program
A directory of certified DBEs in New Mexico is accessible here: NM DOT
Question or comments regarding the NCRTD DBE Program and related topics may be submitted to:
Bryce Gibson
Disadvantaged Business Enterprise Liaison Officer
North Central Regional Transit District (NCRTD)
1327 N. Riverside Dr.
Espanola, NM 87505
bryceg@ncrtd.org 
(505) 672-5165
For more information about becoming a certified DBE, please consult the following resources:
New Mexico Department of Transportation Transit and Rail Division
New Mexico Department of Transportation letter to applicant firms for the NMDOT DBE Program and applicant firms for the New Mexico Unified Certification Program
Uniform Certification Application for Disadvantaged Business Enterprise (DBE)
New Mexico Department of Transportation Disadvantaged Business Enterprise Annual Affidavit for Certification