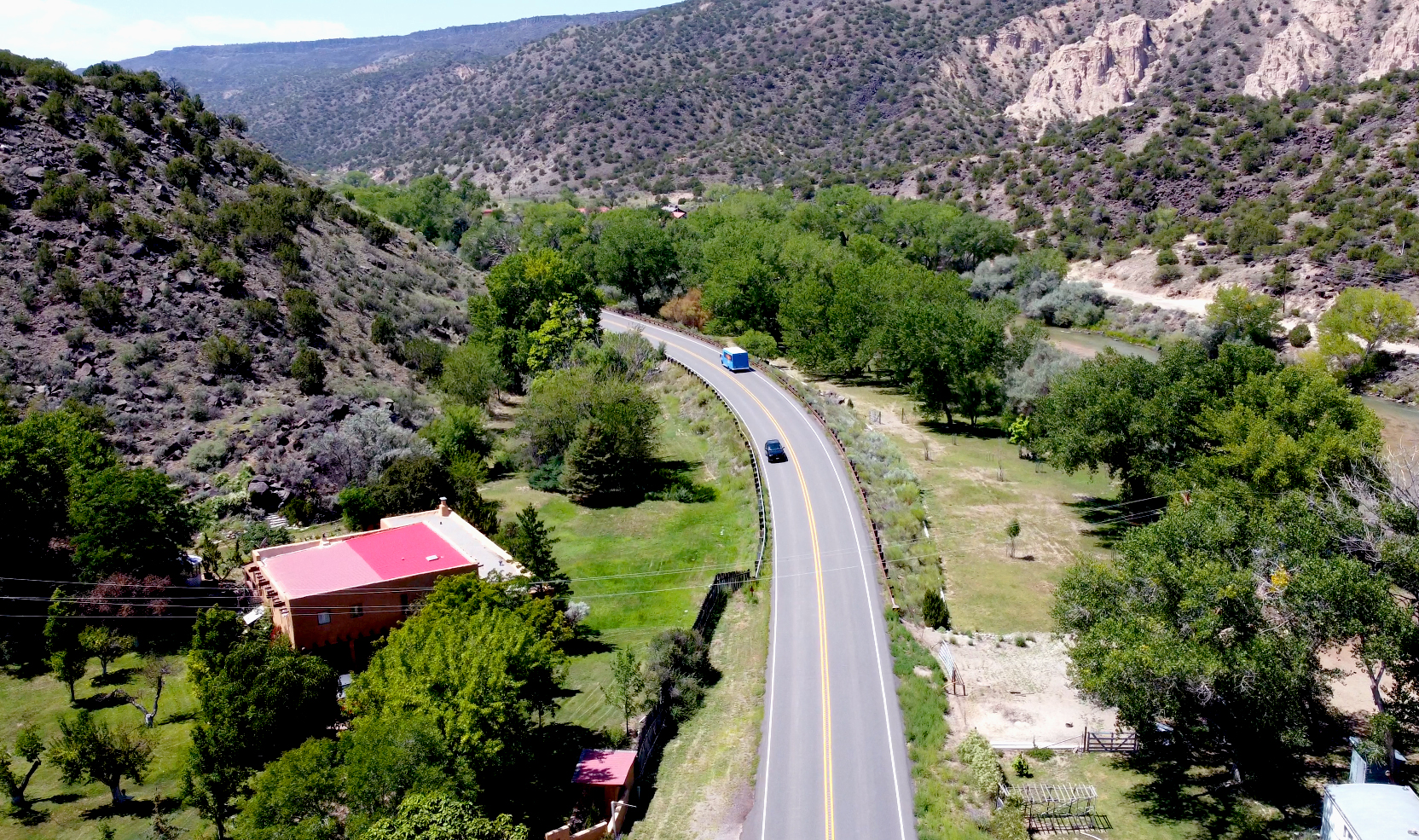 CURRENT STATUS ON NCRTD ROUTES:
NOTE ON DEMAND SERVICE:
Passengers whose route is currently operating on a temporary Demand may reserve a ride FROM any designated stop on the route TO any designated stop on the route within the service hours. Passengers must reserve a ride at least 24 hours in advance by calling 505-629-4725 ext. 1.
Please refer to the ROUTES section to determine the latest information on your route.
NCRTD STATEMENT ON MEASURES IN RESPONSE TO COVID-19:
North Central Regional Transit District's RTD Blue Buses provide vital transportation services within north central New Mexico. The District respects that people may be feeling anxiety and concern about the safety of public transit in the regards to COVID-19; we take this very seriously. We continue to clean and disinfect our vehicles daily and regularly utilize a disinfecting fogger. Our top priorities are to continue service to the public, and to keep them and our employees healthy and safe. Thank you for partnering with us to help prevent the spread of any germs and flu. The District asks that anyone experiencing flu symptoms refrain from boarding our vehicles. Thank you for partnering with us to help keep our community safe.
FACE COVERINGS ARE ENCOURAGED. 
DRUG FREE WORKPLACE
NORTH CENTRAL REGIONAL TRANSIT DISTRICT
Drug and Alcohol Free Workplace
As mandated by Federal law, it is the District's policy that the unlawful manufacture, distribution, dispensation, posession, or use of a controlled substance, including alcohol, in or on any district owned property is prohibited.
All employees who hold a commercial drivers license and are required to operate vehicles for the District as part of their employment are subject to the U.S. Department of Transportation substance abuse testing procedures as outlined in Rule 4.31 of these Rules.
The District recognizes that employees are a valuable resource and wants to assist any employee who voluntarily comes forward and requests assistance with chemical dependency provided that the employee:

has not received notification to report for drug/alcohol testing prior to their request for assistance.
has not been identified as a violator nor is under investigation for a violation of this policy, and
has agreed to utilize the Employee Assistance Program available through the District.

Administrative policy may be developed further defining terms used in this Rule as well as procedures for implementation of Federal laws.
Employees found in violation of this Rule are subject to disciplinary action up to and including dismissal.