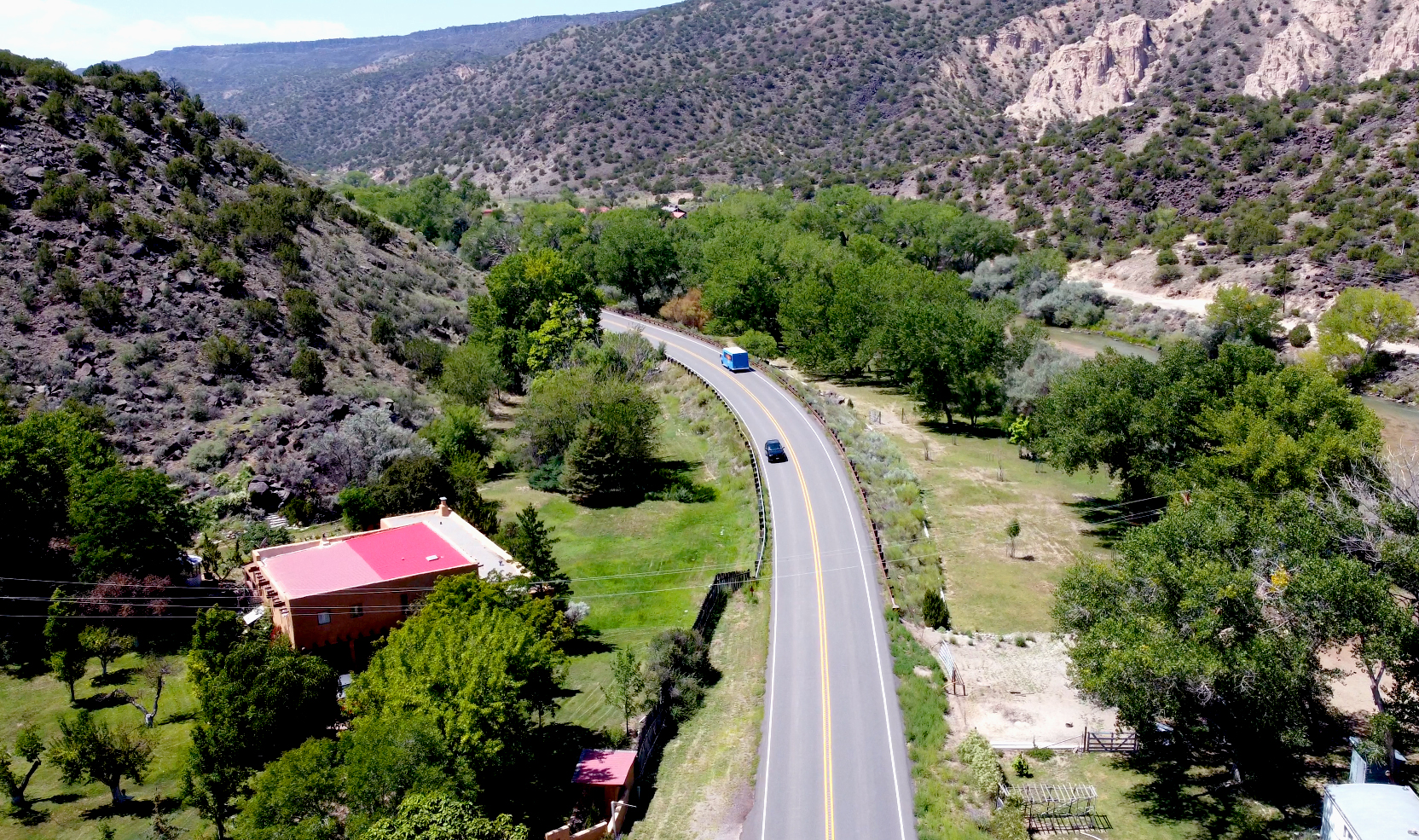 AS FY2012 WAS COMING TO A CLOSE, THE NORTH CENTRAL REGIONAL TRANSIT DISTRICT WAS IN THE MIDST OF ONE OF THE GREATEST MILESTONES SINCE ITS FOUNDING;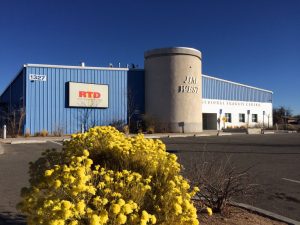 the move into its new headquarters, the Jim West Regional Transit Center, which took place as FY2013 got underway.  Located in Española, New Mexico, the move marked the first time that all of the District's divisions began operating under one roof.
In dedicating the building, NCRTD Chairman and Taos County Commissioner Daniel Barrone stated that, "This Transit Center serves as a testament to the hard work and dedication of the government officials, NCRTD Board and staff — both past and present, who believed that one day a transit system could connect a 10,000 plus square mile area of North Central New Mexico and create mobility options for people in most cases where none had existed before."
Anthony Mortillaro, NCRTD Executive Director added, "The move will allow us to operate more efficiently and cost effectively and strongly positions us to meet the future growth and needs for the District.  This now consolidates the administrative offices with the operations and fleet management divisions that previously had been spread out over three locations in Santa Fe, Taos and Española."
The 12,500 square foot facility includes a state-of-the-art Boardroom, executive meeting room, light maintenance bay, driver's training room and break room, as well as kitchen.  It also provides offices for the administrative staff, operations and fleet management.
The ­­10-acre property provides a secured fleet storage yard housing the RTD fleet as well as All Aboard America!/New Mexico Park & Ride vehicles.  Future initiatives being explored for the additional land include development of a full fleet maintenance operation and installation of a fuel dispensing facility either of which would allow the District to the reduce costs of contracting out for maintenance or purchasing from commercial fueling stations.  The additional land is being evaluated to possibly provide mixed-use development to create on-going revenues for the District.
The Jim West Regional Transit Center is named for the late Jim West, a Los Alamos County councilor.  He was among the founders of the NCRTD and was an inaugural member of the NCRTD Board of Directors in 2004.  In 2006, he was elected Chairman of the Board and served in that capacity until 2008 when his illness caused him to resign. Jim West worked tirelessly for the creation, consolidation and expansion of regional transit throughout the District and actively sought to forge the diverse membership of the NCRTD into a unified, cohesive and meaningful regional authority for the public benefit of all North Central New Mexico.
Purchase and renovation of the new public transportation facility was made possible by grants from the American Recovery and Reinvestment Act, the Federal Transit Administration, Congressional funding and the voter approved Transit Gross Receipts Tax.