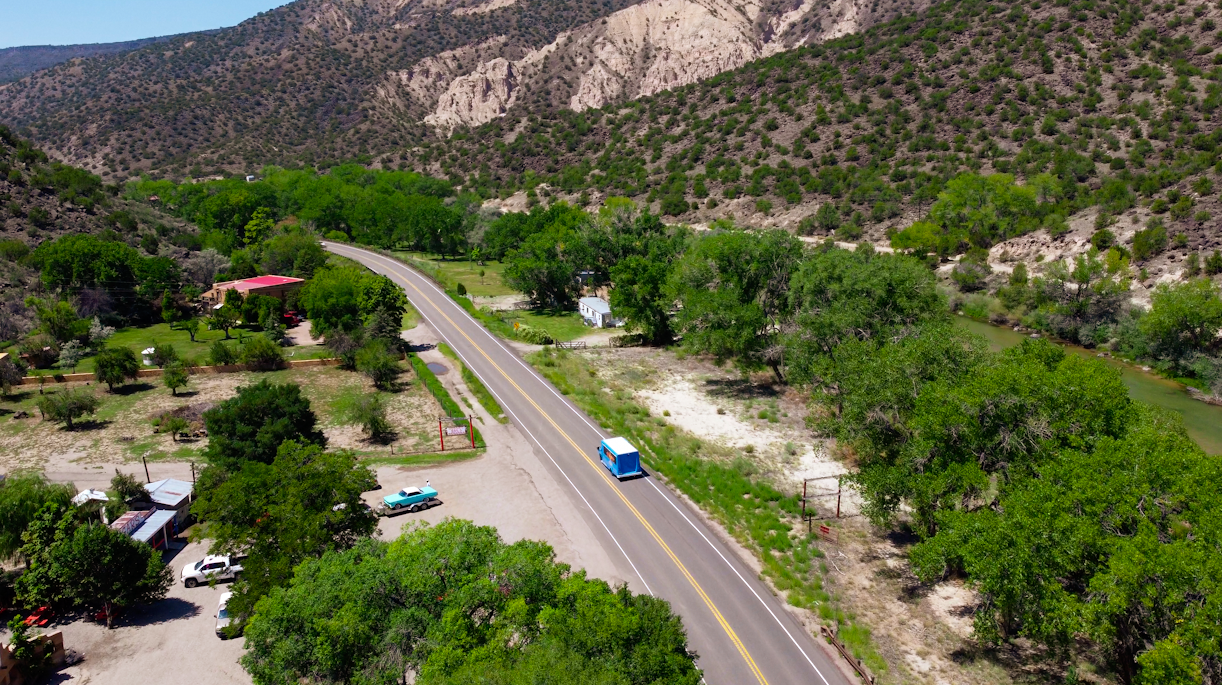 SUSPENDED UNTIL FURTHER NOTICE
The District is actively recruiting and will advise as service on the routes are reinstated.
The 341 TSV Green Route operates seasonally during the winter season at Taos Ski Valley, with winter service typically running December through March. Providing fare-free service through the Town of Taos, El Prado, Arroyo Seco, and the Village of Taos Ski Valley.
Major Stops
Taos Ski Valley
Arroyo Seco
El Prado
Kit Carson Park
Fare Free
The 341 TSV Green route provides fare-free service Thursday through Sunday, with winter service typically running December through March.
To confirm winter service, call us at 866-206-0754, ext. 1
Your Route to Skiing Paradise Starts Here!
Ready to hit the slopes? Explore our free ski bus service connecting you to New Mexico's top ski resorts. Discover the convenience and comfort of the Blue Bus today!
Winter Service Information
Winter service will begin after the opening of the winter ski season at Taos Ski Valley. This typically runs from opening through the close of the winter season.
Park and Ride options for those using the Blue Bus will be available at Kit Carson Park, Loretto, KTAOS, and more. Visit the town of Taos website for more information on parking locations in Taos.
Bikes on Buses
Spaces are on a first come, first served basis. There is no charge to use them.
North Central RTD is not responsible for personal injury, property damage or property loss arising from use of the bike racks. Gas powered vehicles including bicycles, mopeds, scooters and Segways are not allowed on the bus.