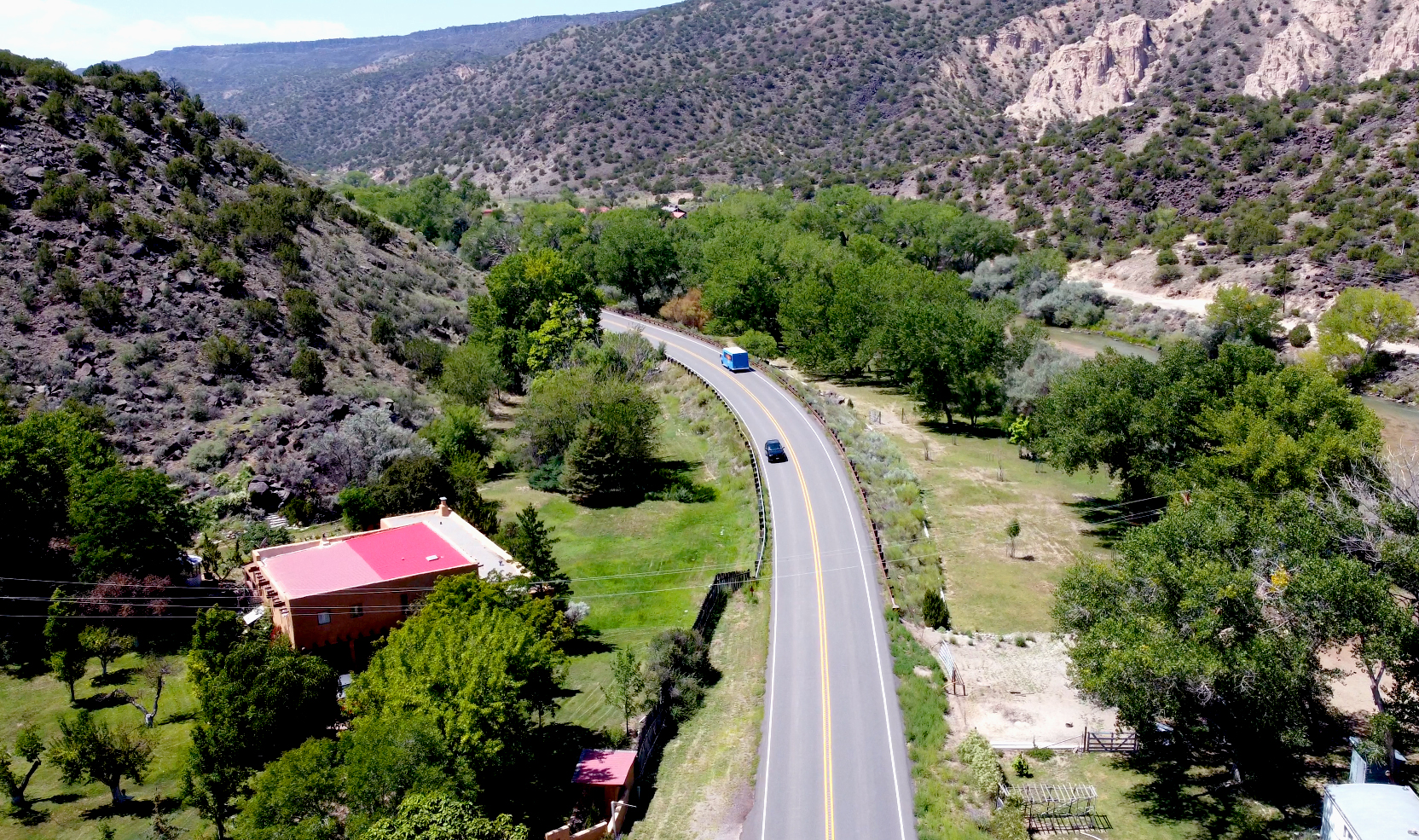 ADVERTISING ON OUR BUSES…
offers you a great opportunity to reach more people with your brand or company. Transit ads are designed to deliver the messages with a high impact to the community and riders of northern New Mexico. Every day our fleet of provides a "Goliath-like" coverage of the North Central region market, thus allowing high level of consumer engagement, with fast turn-around, precise control and cost-effectiveness.
*ALL ARTWORK IS SUBJECT TO SLIGHT VARIATION, AND MAY NOT DEPICT ALL VEHICLE TYPES IN NCRTD FLEET.
To advertise with NCRTD please use contact information below:
Suzanne Templeton
505-898-3757
Office 505-466-2448
Cell: 505-321-0469
www.templetonmktg.com
CHECK OUT OUR SYSTEM MAP TO SEE THE AREAS OF COVERAGE FOR YOUR MESSAGE!
Among the 20 fixed NCRTD routes:
• Espanola's two 'in town' routes (Riverside and Westside)
• Espanola to Santa Fe Includes a stop at Railyard.
• Tesuque to Santa Fe
• Espanola to Los Alamos
• Taos to Espanola
• Eldorado Express
• Ohkay Owingeh to Santa Clara Fixed route & Express route
• Questa Route Commuting from areas north of Taos.
ESPANOLA BUSES (PRINT AND INSTALL)
Driver ½ side wrap (Espanola) – 72" x 75"
Rental Estimates – $350/mo.
Install – $850 – 950
Full side wrap (Espanola) – 72" x 155"
Rental Estimates – $550/mo.
Install – $1500 (Espanola) – 72" x 75"
Rental Estimates – $350/mo.
Back (Espanola) – 77" x 70"
Rental Estimates – $350/mo.
Install – $800
Half side wrap – 162″ x 74″ (size varies)
Rental Estimates – $450 – $500/mo.
(Vary with route)
Install – $1800
Jumbo king or bus king or Back:
$350 – 34.5" x 166" – $280/mo.
$240 – 30" x 144" – $210/mo.
$800(back) – 77" x 67" – $300/mo
To advertise with NCRTD please use contact information below:
Don Templeton
505-898-3757
OIffice 505-466-2448
Cell: 505-321-0469
www.templetonmktg.com