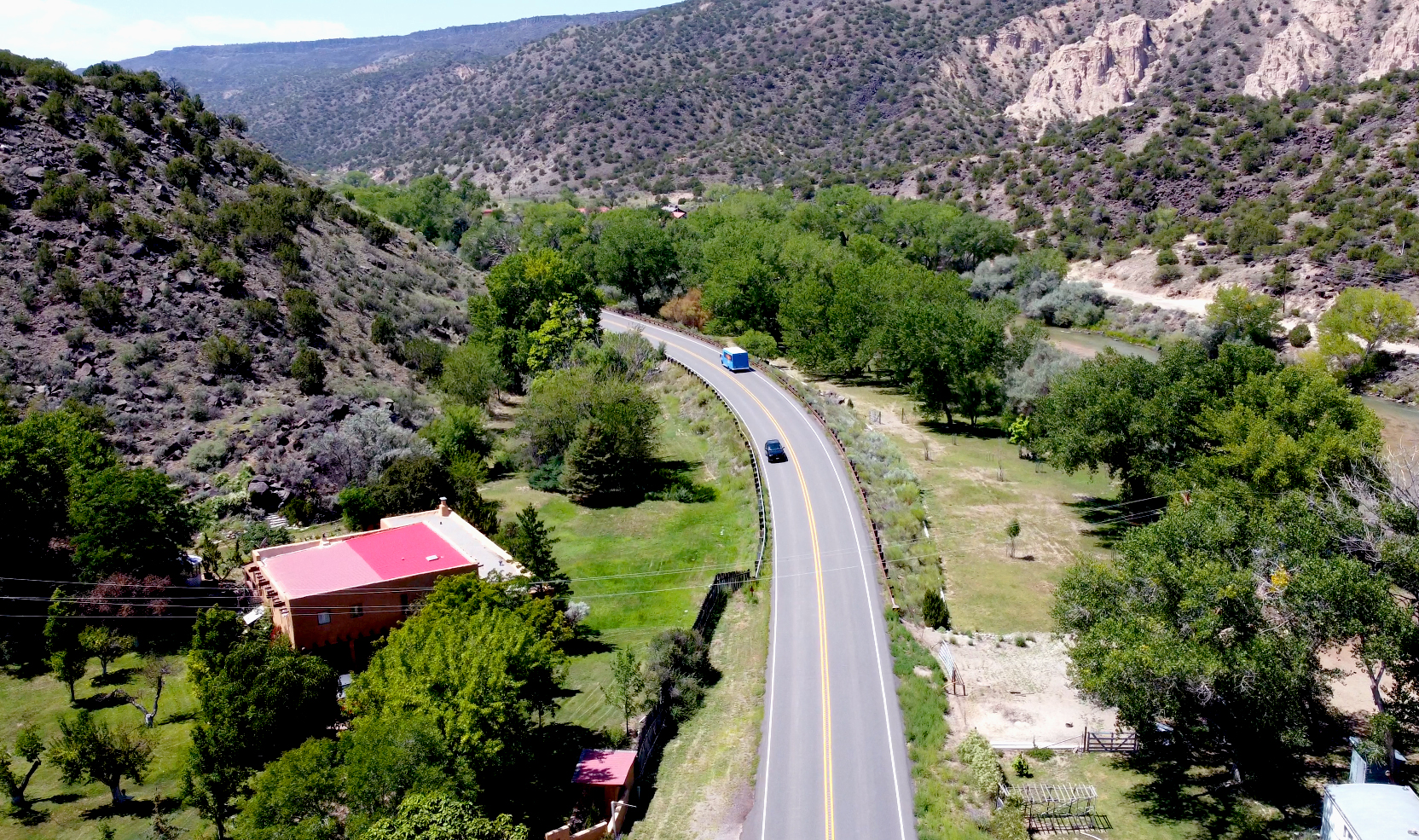 CURRENT STATUS ON NCRTD ROUTES:
NOTE ON DEMAND SERVICE:
Passengers whose route is currently operating on a temporary Demand may reserve a ride FROM any designated stop on the route TO any designated stop on the route within the service hours. Passengers must reserve a ride at least 24 hours in advance by calling 505-629-4725 ext. 1.
Please refer to the ROUTES section to determine the latest information on your route.
NCRTD STATEMENT ON MEASURES IN RESPONSE TO COVID-19:
North Central Regional Transit District's RTD Blue Buses provide vital transportation services within north central New Mexico. The District respects that people may be feeling anxiety and concern about the safety of public transit in the regards to COVID-19; we take this very seriously. We continue to clean and disinfect our vehicles daily and regularly utilize a disinfecting fogger. Our top priorities are to continue service to the public, and to keep them and our employees healthy and safe. Thank you for partnering with us to help prevent the spread of any germs and flu. The District asks that anyone experiencing flu symptoms refrain from boarding our vehicles. Thank you for partnering with us to help keep our community safe.
FACE COVERINGS ARE ENCOURAGED. 
ADVERTISING ON OUR BUSES…
offers you a great opportunity to reach more people with your brand or company. Transit ads are designed to deliver the messages with a high impact to the community and riders of northern New Mexico. Every day our fleet of provides a "Goliath-like" coverage of the North Central region market, thus allowing high level of consumer engagement, with fast turn-around, precise control and cost-effectiveness.
*ALL ARTWORK IS SUBJECT TO SLIGHT VARIATION, AND MAY NOT DEPICT ALL VEHICLE TYPES IN NCRTD FLEET.
To advertise with NCRTD please use contact information below:
Suzanne Templeton
505-898-3757
Office 505-466-2448
Cell: 505-321-0469
www.templetonmktg.com
CHECK OUT OUR SYSTEM MAP TO SEE THE AREAS OF COVERAGE FOR YOUR MESSAGE!
Among the 20 fixed NCRTD routes:
• Espanola's two 'in town' routes (Riverside and Westside)
• Espanola to Santa Fe Includes a stop at Railyard.
• Tesuque to Santa Fe
• Espanola to Los Alamos
• Taos to Espanola
• Eldorado Express
• Ohkay Owingeh to Santa Clara Fixed route & Express route
• Questa Route Commuting from areas north of Taos.
ESPANOLA BUSES (PRINT AND INSTALL)
Driver ½ side wrap (Espanola) – 72" x 75"
Rental Estimates – $350/mo.
Install – $850 – 950
Full side wrap (Espanola) – 72" x 155"
Rental Estimates – $550/mo.
Install – $1500 (Espanola) – 72" x 75"
Rental Estimates – $350/mo.
Back (Espanola) – 77" x 70"
Rental Estimates – $350/mo.
Install – $800
Half side wrap – 162″ x 74″ (size varies)
Rental Estimates – $450 – $500/mo.
(Vary with route)
Install – $1800
Jumbo king or bus king or Back:
$350 – 34.5" x 166" – $280/mo.
$240 – 30" x 144" – $210/mo.
$800(back) – 77" x 67" – $300/mo
To advertise with NCRTD please use contact information below:
Don Templeton
505-898-3757
OIffice 505-466-2448
Cell: 505-321-0469
www.templetonmktg.com