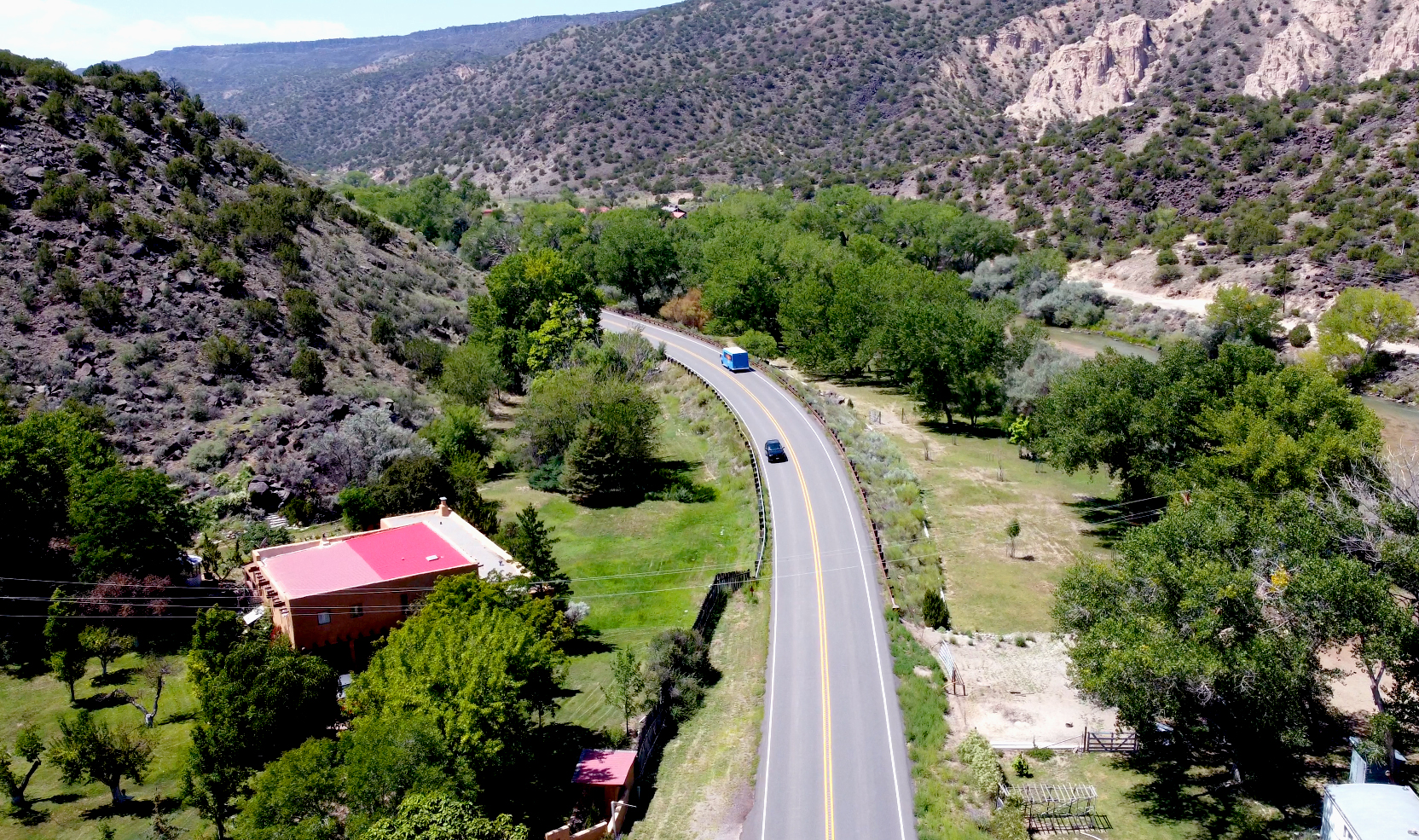 Face coverings are required to ride and must remain on for the duration of your trip. Seating remains limited due to social distancing requirements. Until further notice, the service is fare-free to ride, service is provided on a first come, first served basis.
Rider alert – please be advised that winter storms, road closures and parking lot controls at ski santa fe are beyond our control and can impact service times.
We have been advised that people have been parking at Ten Thousand Waves and getting on the bus. That lot is private property and for the exclusive use of its patrons and customers as space is limited. Cars left there WILL be subject to fine and towing. There are two park and ride locations: The South Capitol Rail Runner Station off Cordova Rd. and at Fort Marcy Park – the upper lot on Murales Rd between Old Taos Highway and Bishops Lodge Rd.
List of Bus Stops
Eastbound (Up Mountain and Westbound (Down Mountain)
The RTD Mountain Trail route provides service from the South Capitol Rail Runner Station, through Downtown Santa Fe to Fort Marcy Park and then up Hyde Park Rd. to recreational areas and businesses along NM 475 into the Santa Fe National Forest and concluding at Ski Santa Fe. The service is free to ride.
Free park and ride options for local residents will be available at the South Capitol station and on the north side of Fort Marcy Park in two parking lots north and south of the bus stop located on Murales Rd. between Old Taos Highway and Bishop's Lodge Rd (by the fire station and above the ball field).
During non-winter season, bicycles are allowed on the Mountain Trail route bus and our bike racks will be available on a first come, first served basis.
The Winter service will begin on Thanksgiving Day (or upon the opening of the Ski Santa Fe season) and runs through the close of Ski Santa Fe in early April. During that time, three roundtrips will be provided weekdays and seven roundtrips will be provided on weekends. The service will operate on a weekend schedule (seven roundtrips per day) each day of the week between Christmas and New Year. (PLEASE NOTE THAT THERE WILL BE ONE CHANGE BEGINNING THE WINTER 2019/2020. AS OF DAYLIGHT SAVINGS TIME IN EARLY MARCH, THE LAST DEPARTURE FROM SKI SANTA FE MONDAY THROUGH FRIDAY AND THE LAST TWO DEPARTURES ON SATURDAY AND SUNDAY WILL DEPART 30 MINUTES LATER TO ACCOMODATE THE CHANGE IN LIFT OPERATING HOURS AT SKI SANTA FE.)
The Non-Winter service operates throughout the year from the close of the Ski Santa Fe ski season, until its open around Thanksgiving. During the non-winter season, service will be provided on two roundtrips on weekdays and three roundtrips weekends. The 255 Mountain Trail provides service 365 days per year.
During the winter schedule, a token will be provided upon boarding the eastbound bus. Ski Santa Fe will honor that token with a $5.00 discount when it's presented to purchase lift tickets, at the ski school, gift shop, and food services, with the exception of alcohol. 
Enjoy this video on the route and come ride!!!