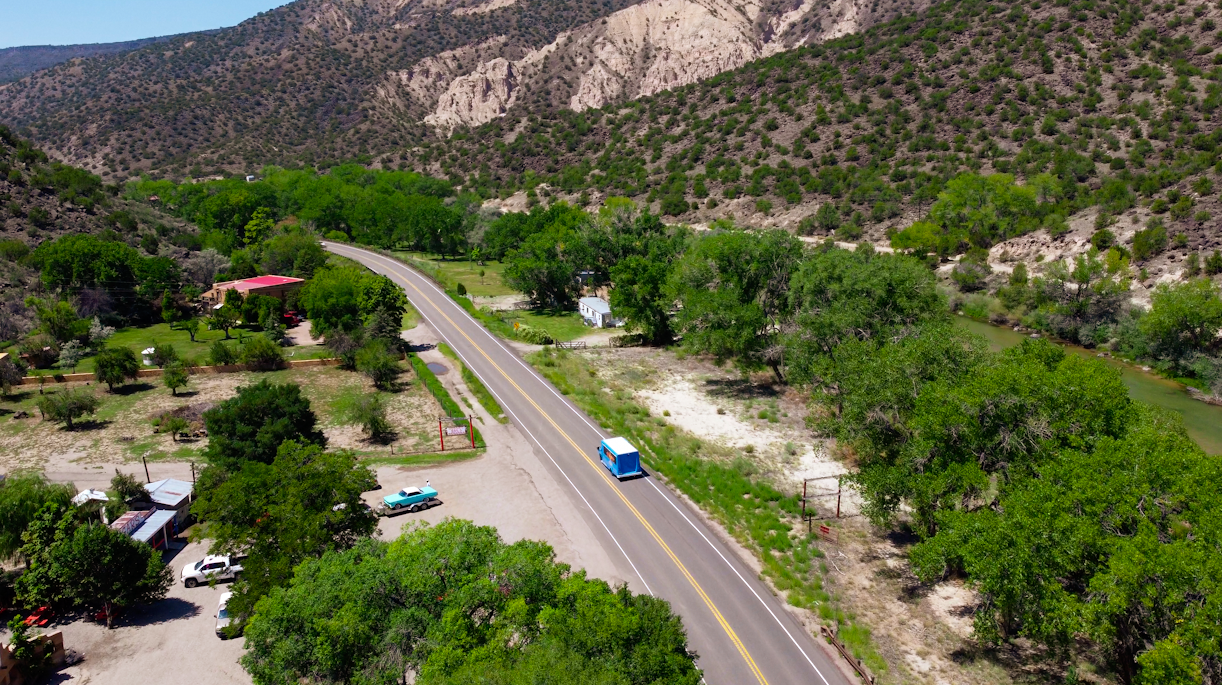 The 255 Mountain Trail Route operates 365 days a year, with nonwinter service typically running April through November and winter service typically running November through April. This route is popular for outdoor recreation enthusiasts who enjoy seasonal activities such as hiking, mountain biking and skiing.
Major Stops
South Capitol
Downtown Santa Fe
Hyde Memorial State Park
Ski Santa Fe
Free park and ride options for local residents will be available at the South Capitol station and on the north side of Fort Marcy Park in two parking lots north and south of the bus stop located on Murales Rd. between Old Taos Highway and Bishop's Lodge Rd (by the fire station and above the ball field).
Fare Free
The 255 Mountain Trail route provides fare-free service Monday through Sunday.
To confirm nonwinter/winter service, call us at 866-206-0754, ext. 1 or contact us.
Nonwinter Information
Nonwinter service operates throughout the year from the close of the Ski Santa Fe ski season, until sometime after the resort opens around Thanksgiving in November. During the non-winter season, service will be provided on two roundtrips on weekdays and three roundtrips weekends. The 255 Mountain Trail provides service 365 days per year.
Bikes on Buses
During nonwinter service, our 255 Mountain Trail Blue Bus features sturdy exterior racks attached to the front and rear that can hold bicycle tire widths up to 2.8".
Spaces are on a first come, first served basis. There is no charge to use them.
North Central RTD is not responsible for personal injury, property damage or property loss arising from use of the bike racks. Gas powered vehicles including bicycles, mopeds, scooters and Segways are not allowed on the bus.
Winter Information
The Winter service will begin after the opening of the Ski Santa Fe season. Winter service typically runs from opening through the close of Ski Santa Fe winter season. As of daylight savings time in early March, the last departure from Ski Santa Fe Monday through Friday and the last two departures on Saturday and Sunday Will depart 30 minutes later to accommodate the change in lift operating hours at Ski Santa Fe).
During the winter service schedule, a token will be provided upon boarding the eastbound bus. Ski Santa Fe will honor that token with a $5.00 discount when it's presented to purchase lift tickets, at the ski school, gift shop, and food services, with the exception of alcohol. 
Eastbound (Up Mountain and Westbound (Down Mountain)
Enjoy this video on the route and come ride!!!