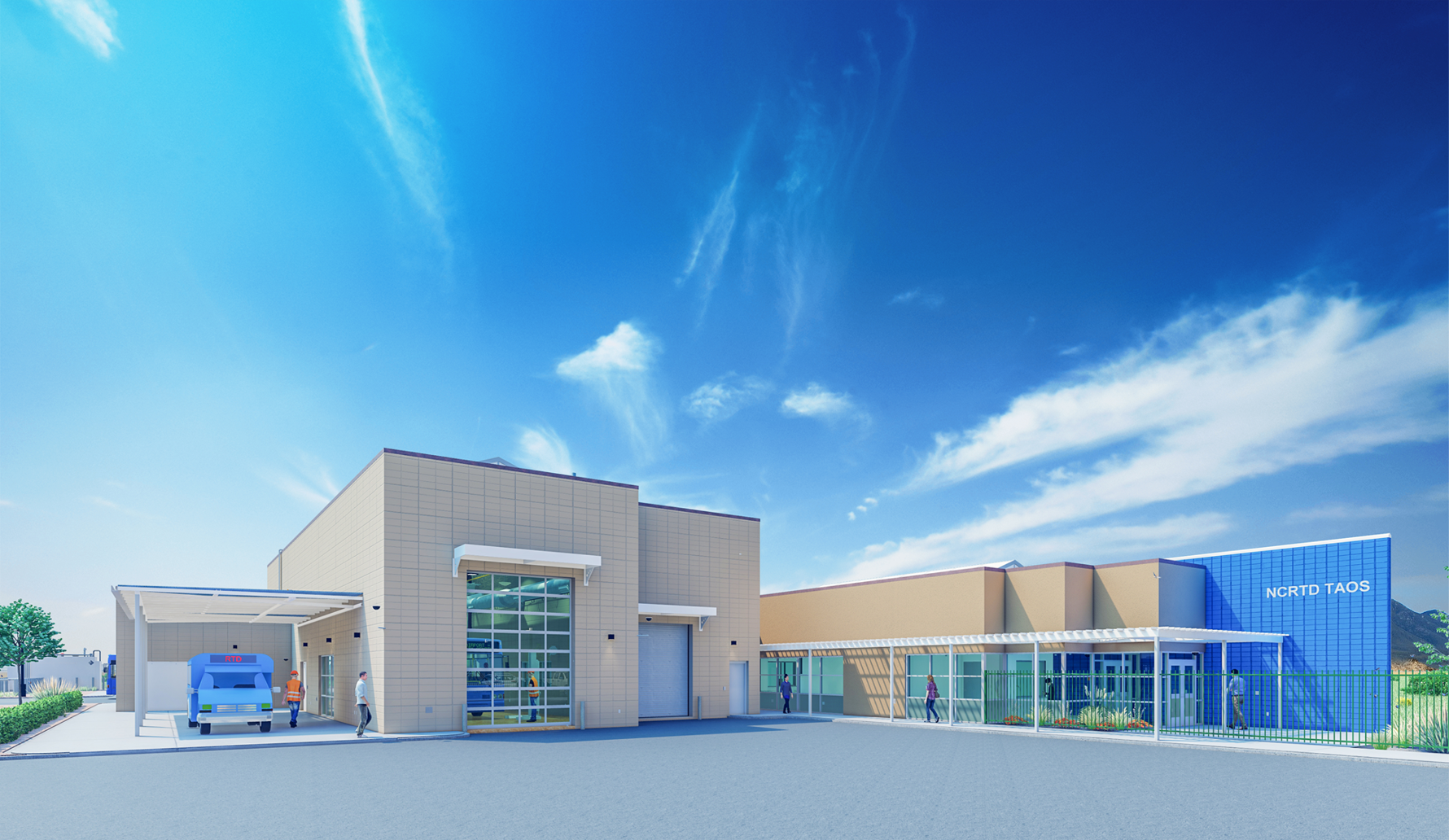 North Central RTD broke ground on September 6, 2023 on a $17 million operations and maintenance facility in Taos, New Mexico. This project will support the greater Taos area by constructing maintenance and administrative space, allowing the Blue Bus to continue improving our communities' quality of life by providing a resilient, equitable, and effective public transportation system. When completed in early 2023, Blue Bus customers will benefit from the improved reliability, efficiency, safety, and effectiveness of transit operations. Funding for the project includes $6,570,302 grant from the Federal Transit Administration, and $5.9 million in Bipartisan Infrastructure Law funds, which will also fund the upgrades to the District's Regional Transit Center in Española, NM.
The project will include 7,200 square feet of administrative space and 10,800 square feet of maintenance space. This includes bus, employee and visitor parking, state-of the-art vehicle maintenance, repair and wash bays, a fueling station, EV charging, administrative offices, employee support facilities such as training rooms, locker rooms, wellness space, and potential future workforce housing.
The District will provide project updates, photos and videos on this page. We invite you to bookmark this page as the project progresses.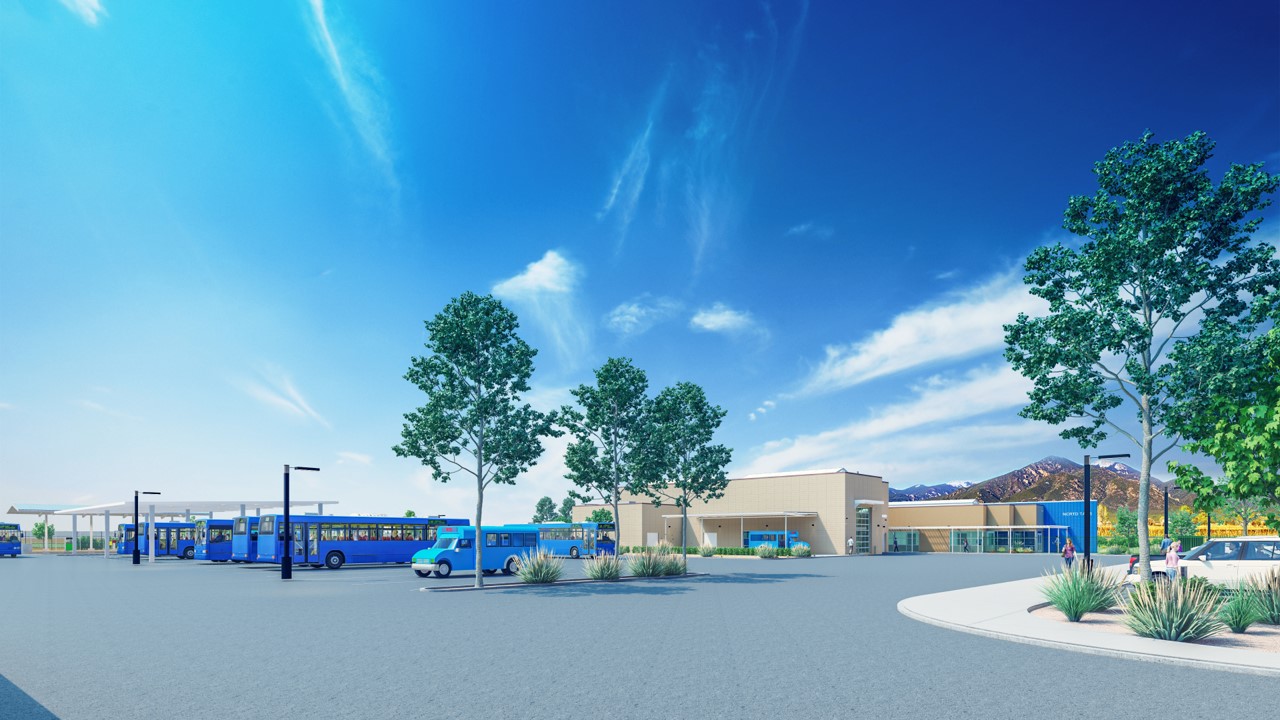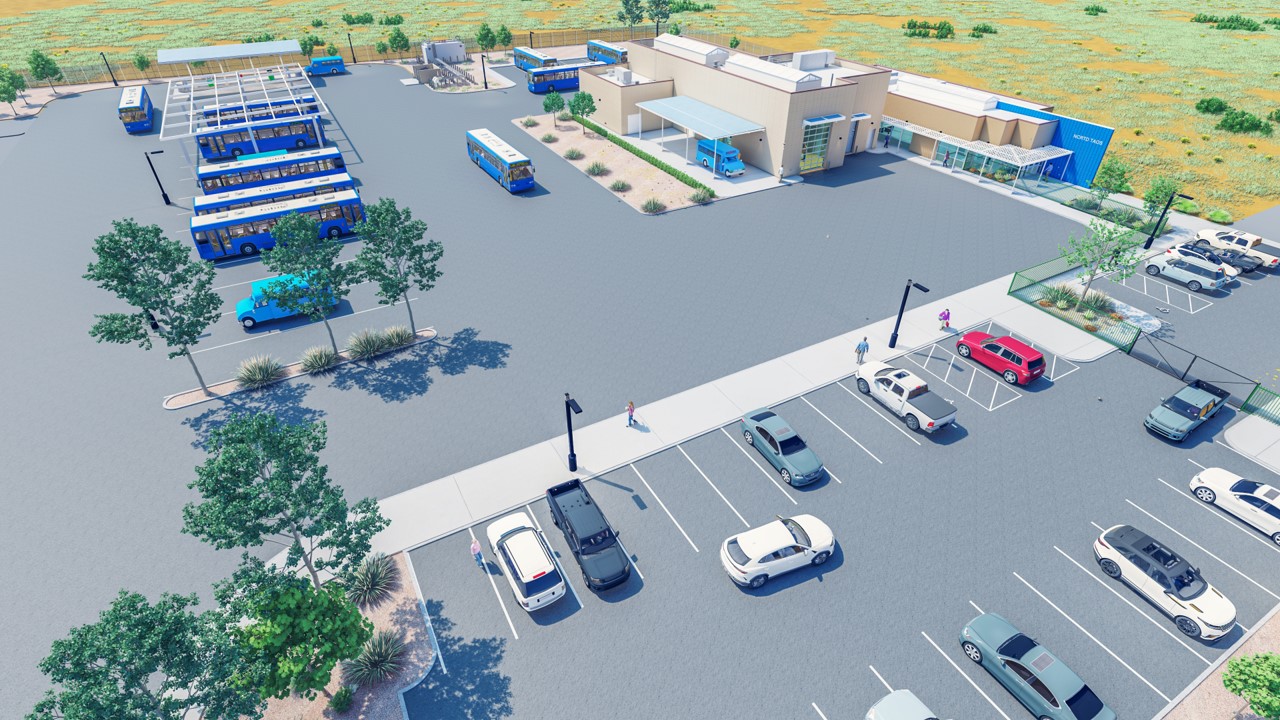 15,832 vehicle miles traveled in/out of Taos
40,201 trips diverted from personal vehicles in FY2023
32,759 Taos County residents will benefit from improved effectiveness of transit operations
56 buses in total fleet, all electric fleet by 2045
Taos County residents commute 20 minutes to get to work; 14% of commuters carpool, the highest proportion in the District
Nearly 50% of residents commute less than 10 miles
10% of renter-occupied households in the county do not have a vehicle
County residents spend 70% of their income on housing and transportation, 25 percent higher than what is considered affordable
22% of residents are low-income

19% of residents are people with disabilities

22% of residents are renter occupied households

4% of residents are owner occupied households
Source: U.S. Census Bureau, American Community Survey 2016-2020
Routes Serving Taos County
200/300 Santa Fe/Taos
305 Taos Express
310 Red River
320 Questa
330 Peñasco
340 Chile Line Red
341 TSV Green
350 UNM Taos
360 Tres Piedras 
370 Chile Ride 
MyBlue (beta) within a 2-mile radius of the 340 Chile Line
Huitt-Zollars was commissioned to provide a master plan and preliminary design in 2018.
Final design was completed in August 2022, with construction slated to start September 2023 and completion February 2025. Move in March 2025. 2 years is the approximate construction time for the Taos Operations and Maintenance Facility.
On June 2, 2023 North Central RTD awarded the contract to Weil Construction.
1320 Salazar Road Taos, N.M.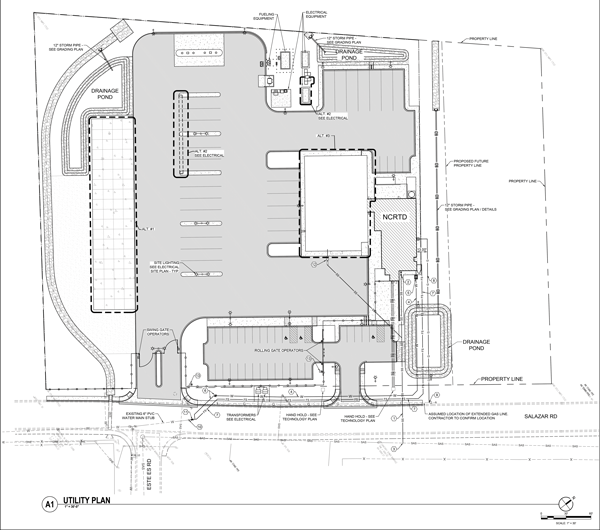 Rick L'Amie, Communications & Marketing Manager
RickL@ncrtd.org
Media Assests – High Resolution Images
Laurel Romero, Marketing & Graphic Design Specialist
LaurelR@ncrtd.org